Medicare Annual Wellness Visits
Medicare Annual Wellness Visits
If you are a Medicare Part B recipient, you are eligible to take advantage of Annual Wellness Visits.
The Annual Wellness Visit is not a physical and does not replace your annual physical exam with your primary care provider. This visit is a FREE annual preventive visit to help you, in collaboration with your care team, develop or update a personalized prevention plan designed to help prevent disease and disability based on your current health and risk factors.
For Medicare Part B recipients, the Annual Wellness Visit is fully covered once every 12 months.
What to bring
Current list of medications and supplements
List of other providers involved in your care
List of previous major surgeries and hospitalizations
Publications
---
Additional Information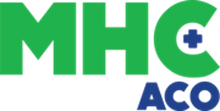 Learn more about this regional partnership that takes coordinated health care to the next level.