Using your patient portal to manage your health
Accessing your electronic health record is easy with Marshall Health and FollowMyHealth. 
Your FollowMyHealth account offers your safe, secure access to your personal health information 24/7 from anywhere with an Internet connection. If you're already a FollowMyHealth user, be sure you're taking advantage of all the features Marshall Health offers through your portal account. 
---
Message your provider
Have a question for your doctor regarding your health? Want to avoid call wait times or phone tag? 
Message your doctor by clicking on the Inbox tab, and then hit Compose. Select the name of the provider you wish to correspond with, and write your message—just like email!
---
Request appointments
View upcoming appointments, or schedule your next appointment online from the Home screen of your portal account.
To schedule, click Request, and simply choose the organization and provider you wish to see. Next, pick the day(s) of the week that work best for you, as well as the time of day. Give your care team a reason for your appointment, then click Submit. Your care team will contact you with available appointment times to secure your new appointment.
---
Renew medications
Save time by renewing your prescription medications when it's convenient for you.
Click the My Health tab, and then the Medications tab. Locate the medication you wish to renew, and under Options, click on the pill bottle icon. Feel free to leave your doctor a comment regarding this medication, then hit Send. Your doctor or care team will contact you when your prescription
has successfully been renewed.
Be sure to pick up your medication from the pharmacy you've indicated in your portal account.
---
View lab results
Avoid waiting for a phone call from your healthcare provider and view all normal test and lab results the moment they are available to you.
Click the My Health tab, and then the Results tab. Locate the lab work you're interested in seeing the results of under the Value or Range columns. You may also be able to view details of your lab results by clicking on the document icon under the Options column.
---
Manage your loved one's health
Keep track of a loved one's care, such as upcoming appointments, medications, etc. by becoming a Proxy Account Manager.
By obtaining proxy access to your child, spouse or dependent adult's health data, you can easily access their information from your patient portal account.
To gain access, please speak to your loved one's physician at their next appointment.
FollowMyHealth
Sign in now to access your personal health information 24/7 from your phone, tablet or computer. 
Make a Payment
Pay your bill online or call 877-315-8478 to reach a customer service representative.  
Download the App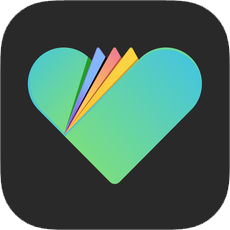 Access your medical information on the go by downloading the FMH mobile app in your Android or iOS App store!