Infectious diseases are disorders caused by bacteria, viruses, parasites and fungi. Many of these organisms live in and on our bodies, and are typically harmless or even helpful, but under certain conditions can cause disease and serious illness.
The Marshall Health physicians who specialize in infectious diseases are experts in the study, diagnosis, and treatment of these disorders, including: 
Hepatitis B & hepatitis C
Meningitis
Pneumonia
Sexually-transmitted diseases (STDs)
Tuberculosis
Our team has experience with chronic, atypical and antibiotic-resistant infections and works with immunocompromised and immunosuppressed patients.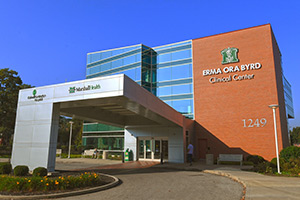 Marshall Internal Medicine
A provider-based department of Cabell Huntington Hospital
Erma Ora Byrd Clinical Center
1249 15th Street
2nd & 3rd Floor
Huntington, WV 25701
Phone: 304.691.1000