Rheumatology is a subspecialty of internal medicine dedicated to the diagnosis and treatment of rheumatic diseases, or those involving the joints, soft tissues and connective tissues of the body. Our fellowship-trained, board-certified rheumatologists care for patients with autoimmune diseases, such as:
Arthritis
Arthritis, or the redness and inflammation of joints, commonly causes pain, swelling and limited movement. The most commons forms of arthritis are osteoarthritis and rheumatoid arthritis.  
Gout
A condition that causes pain and inflammation as uric acid crystals build up in small joints, such as the big toe. 
Juvenile arthritis
A form of arthritis in children that causes inflammation and joint stiffness that can affect bone development in a growing child.
Lupus
A chronic autoimmune disorder, lupus causes periods of inflammation and damage in joints, tendons and organs.
Sjögren syndrome
This is an autoimmune disorder in which the immune system reacts against its own tissue. There are two types of Sjögren syndrome:
Primary Sjögren - when Sjögren syndrome appears by itself, without any other disease or illness. About 50% of cases are primary.
Secondary Sjögren - when Sjögren syndrome occurs along with other autoimmune disorders, such as scleroderma, lupus or rheumatoid arthritis.
Clinical Interests:
Locations:
---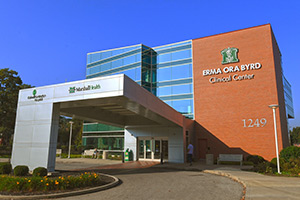 Marshall Internal Medicine
A provider-based department of Cabell Huntington Hospital
Erma Ora Byrd Clinical Center
1249 15th Street
2nd & 3rd Floor
Huntington, WV 25701
Phone: 304.691.1000

---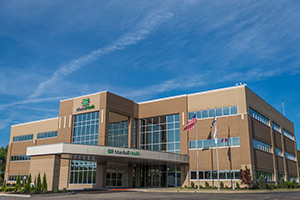 Marshall Internal Medicine - Teays Valley
An outpatient department of Cabell Huntington Hospital
Marshall Health-Teays Valley
300 Corporate Center Drive
2nd Floor
Scott Depot, WV 25560
Phone: 304.691.6910