A comprehensive evaluation at the Susan Edwards Drake Memory Clinic can provide you with the tools you need to face the challenge of memory loss. Our multidisciplinary approach allows us to gives patients and families a fuller picture of a dementia diagnosis and recommend the best treatment options for them.
Comprehensive history and physical exam, including several cognitive and memory screening tests
Any necessary lab work and brain imaging
Review of current medications and prescriptions for any additional ones needed
Interpretation of findings and test results to determine a probable diagnosis
Q & A with your care team
Housed within the Marshall University Joan C. Edwards School of Medicine's Department of Internal Medicine and Hanshaw Geriatric Center, the Drake Memory Clinic brings together the resources of an academic medical team to improve the assessment and care of people with memory disorders.
Our care model integrates an entire team of specialists including:
Dementia specialty physicians
Pharmacists
Social workers
Neuropsychologist
Dietitian
Drake Memory Clinic accepts referrals from the patient's physician or other health care providers. Self-referrals from patients or family members are also welcome. To schedule an appointment at the Drake Memory Clinic for you or your loved one, please call 304-691-1010.
---
Clinical Interests:
Locations:
---
Clinical Interests:
Locations:
---
Clinical Interests:
Locations:
---
Clinical Interests:
Locations:
---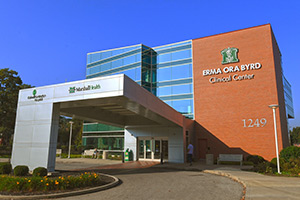 Hanshaw Geriatric Center
An outpatient department of Cabell Huntington Hospital
Erma Ora Byrd Center
1249 15th Street
2nd Floor
Huntington, WV 25701
Phone: 304-691-1010

About Susan Edwards Drake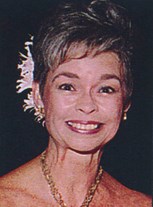 Susan Edwards Drake was a native New Yorker and daughter of the late James F. and Joan C. Edwards. An accomplished television producer, Susan's career brought her to Huntington and WSAZ-TV, then to Columbus, Ohio, and ultimately to Philadelphia, Pennsylvania, where she was a producer and director. In the height of her career, she was listed in Who's Who in America as one of the first female directors in television.