A New Approach to ACL Reconstructive Surgery
Proven results, faster recovery
A torn anterior cruciate ligament, or ACL, can leave an athlete on the sidelines for months. However, Dr. Chad Lavender of Marshall Orthopaedics has developed a new approach to ACL surgery. Known as the fertilized ACL, people across the country are choosing to travel for the procedure. 
How it is different
This technique takes traditional ACL reconstruction one step further by using a mixture of bone marrow concentrate, autograft bone and demineralized bone matrix to fill the tunnels within the knee joint during surgery. This technique also utilizes an innovative concept of internal brace reinforcement to improve stability of the healing ACL.  
Benefits
Patients have reported the same results as the standard ACL reconstruction with:
Shorter recovery times. 
No known additional risks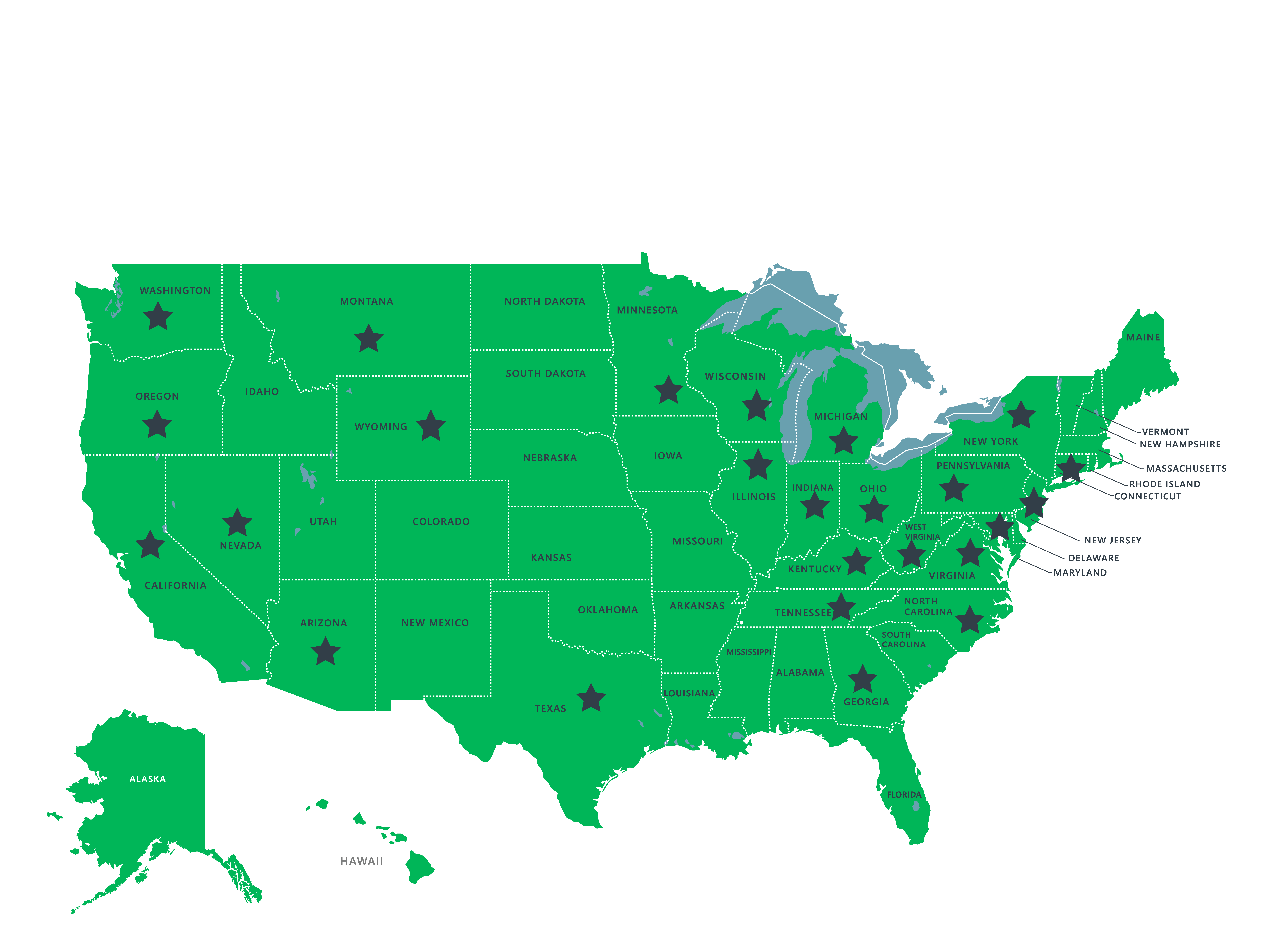 Patients from 25 states and counting have received the fertilized ACL procedure. 
Sixty patients participated in a 2021 trial completed at Marshall Health.
The fertilized ACL group's 80 percent return to normal function in 12 weeks dwarfed the usual 35 percent of a standard ACL reconstruction in the same time frame.
At 12-week functional testing, the fertilized ACL group had a limb symmetry index of 80 percent, while the non-fertilized ACL group had 30 percent. (Limb symmetry index compares an affected limb to what it would usually be to its unaffected counterpart.)
CT scans at six months revealed less tunnel widening in the fertilized ACL group. (Tunnel widening can sometimes lead to ACL revision surgery.)
In fertilized ACL patients aged 25 and under, one year post-surgery showed improved results in Marx Activity Rating Scale (MARS) scores, International Knee Documentation Committee (IKDC) function scores and quality of life. 
For Appointments
For more information or to schedule an appointment, call Marshall Orthopaedics at 304-691-8905 or Marshall Sports Medicine Institute at 304-691-1880 or email  fertilizedACL@marshallhealth.org.
---
Why people are traveling to have the fertilized ACL
When patients choose Marshall Orthopaedics to receive the fertilized ACL, they are in the hands of surgeons - one of which is the creator - with proven results and years of experience performing the procedure. In addition to the added benefits of the procedure, patients can expect to receive personalized, world-class care in a small town setting. Virtual options are available for initial consults. For those traveling, please contact us for accommodation recommendations including long-term stays. 
Crystal Nye is a football player, mom of three, who tore her ACL during drills. She shares how Dr. Lavender's fertilized ACL reconstruction technique helped her get back on her feet faster.
Aaron Geething tore both of his ACLs playing soccer. He compares his recovery experience after traditional surgery and surgery using Dr. Lavender's fertilized ACL technique.
Clinical Interests:
Locations:
---
Clinical Interests:
Locations:
---
Clinical Interests:
Locations:
---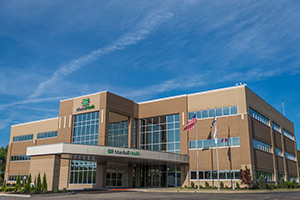 Marshall Health - Teays Valley
300 Corporate Center Drive
Scott Depot, WV 25560
Phone: 304-691-6800

---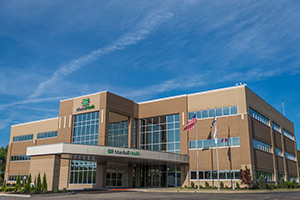 Marshall Orthopaedics - Teays Valley
300 Corporate Center Drive
1st Floor
Scott Depot, WV 25560
Phone: 304-691-6710

---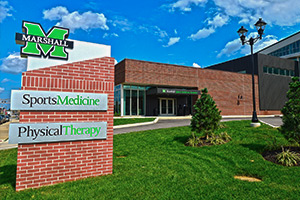 Marshall Sports Medicine Institute
2211 Third Avenue
Huntington, WV 25703
Phone: 304-691-1880