Marshall Health provides a full range of eye care services--from general ophthalmology to eye surgery and eye disease and more. With state-of-the-art diagnostic imaging equipment, in-house lasers and an onsite surgery suite for plastic surgery cases, our patients have access to the highest quality eye care in the region. 
Cornea transplantation (PKP/DALK/DSEK/DMEK)
---
What's the difference between an optometrist and an ophthalmologist?
You might have both an optometrist and an ophthalmologist because they are different types of doctors who specialize in different areas of eye care.
An optometrist is an eye doctor who has earned the Doctor of Optometry (OD) degree. Optometrists examine eyes for both vision and health problems, and correct refractive errors by prescribing eyeglasses and contact lenses. Some optometrists also provide low vision care and vision therapy. An ophthalmologist is a medical doctor (MD) or a doctor of osteopathic medicine (DO) who specializes in eye and vision care. Ophthalmologists are trained to perform eye exams, diagnose and treat disease, prescribe medications and perform eye surgery.
At Marshall Health, we have six highly-trained ophthalmologists who specialize in everything from glaucoma to cataracts and LASIK to ocular oncology and pediatric ophthalmology.
Clinical Interests:
Locations:
---
Clinical Interests:
Locations:
---
Clinical Interests:
Locations:
---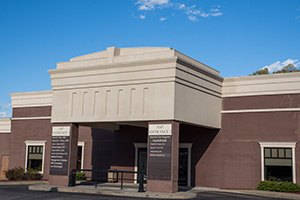 Marshall Eye Surgeons
East Hills Professional Center
3246 U.S. Route 60
Suite 6
Huntington, WV 25705
Phone: 304.691.8800

Marshall Health is proud to partner with you on your journey toward health and wellness. We invite you to check back often as we update this information.
Additional Information