Laser Vision Correction (LVC) is an outpatient procedure that utilizes excimer laser technology to correct a glasses prescription. The laser reshapes the cornea of the eye so that light rays focus directly on the retina, resulting in clear vision without glasses.
At Marshall Eye Surgeons, we use the most advanced femtosecond and excimer laser technology, which includes the Custom Wavefront treatment for all of our patients. This means that your treatment is unique and geared specifically toward your eyes. If you are having LASIK treatment, a bladeless technique utilizing the FS200 laser is performed to create your LASIK flap. This is also known as 'all-laser' LASIK.
Dr. Vishal Verma and Dr. Russell Fry are board-certified ophthalmologists with years of experience in laser vision correction, including both LASIK and PRK. To schedule a consultation, call Marshall Eye Surgeons at 304-691-8800.
---
What is the difference between PRK and LASIK?
Photorefractive keratectomy (PRK) involves removal of the surface layer of the cornea (the epithelium) and then treatment with an excimer laser to the layer beneath (the stroma). Laser-assisted in situ keratomileusis, commonly known as LASIK, involves the lifting of a corneal flap and treatment with an excimer laser underneath this flap.
The advantages of PRK include a significantly lower risk of ectasia, no risk of flap complications such as dislocation, and potentially better long-term stability. The advantages of LASIK include quicker healing time and less risk of scarring. Overall, both procedures are safe and effective methods for reducing dependence upon glasses.
Am I a candidate?
In order to know if you are a good candidate for LVC, your doctor will need to do a full eye examination and several specialized tests. If your examination and tests indicate that you are a candidate, your doctor will review your medical and surgical options. Some patients may be candidates for PRK but not LASIK if they have thin corneas or a mild degree of irregular astigmatism. Your doctor will discuss with you which procedure will be the best option for you.
What are the risks?
There are risks with any surgery, which can include bleeding, infection, decreased vision and loss of vision. These complications happen very rarely and most complications can be managed medically or surgically to obtain the desired result.
Ectasia is a risk that occurs with LASIK and involves the development of irregular astigmatism due to a "bulging" of the cornea, which consequently causes blurry vision and an irregular cornea. One of the main goals of your evaluation is to rule out patients who are at risk for ectasia.
Your doctor will discuss this and all risks of surgery with you at the time of your evaluation.
What should I expect the day of surgery?
Your surgery day will go by quickly, as the procedure takes only minutes to perform. Your doctor may recheck your glasses prescription to ensure the most accurate treatment. Just prior to surgery, you will be given eye drops to help numb your eyes. Then, your surgeon will use an eyelid holder so you will not have to worry about blinking. The laser itself usually takes 10 seconds or less, during which time you will stare at a blinking light. Finally, your eyes will receive more drops and you will be released to go home.
What is the healing process?
LASIK patients can expect an improvement in vision the day after surgery, but they typically notice halos around lights that tend to improve over the first few weeks to months.
For PRK patients, an improvement may be noticed the day after surgery, but vision can fluctuate until the bandage contact lens is removed 4 days after surgery. PRK patients also have light sensitivity and tearing for the first few days after surgery; however, they tend to have fewer halos around lights than LASIK patients.
For both PRK and LASIK patients, enhancements can be done, if necessary, about 4 to 5 months after the initial surgery. At Marshall Eye Surgeons, our laser vision correction patients enjoy excellent quality vision following their procedures and greatly enjoy their new freedom from glasses and contact lenses! 
Follow up care
Typically, your surgeon will see you the day after your surgery and then again 4 days after surgery for PRK patients. If you were referred to us by your optometrist, your surgeon and optometrist will work together to provide a team-based approach and deliver you the highest quality follow up care.
Clinical Interests:
Locations:
---
Clinical Interests:
Locations:
---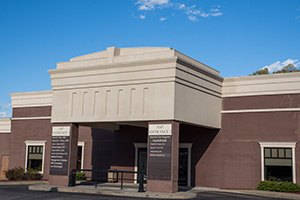 Marshall Eye Surgeons
East Hills Professional Center
5187 U.S. Route 60
Suite 6
Huntington, WV 25705
Phone: 304-691-8800