Our fellowship-trained pediatric hematologists/oncologists have advanced training and experience in diagnosing, treating and managing children and teens with the following blood diseases and cancer.
Cancers including leukemias, lymphomas, brain tumors, bone tumors and solid tumors
Diseases of blood cells including disorders of white cells, red cells and platelets
Bleeding disorders, including

menorrhagia and abnormal vaginal bleeding
We take special care to make certain you and your child understand the condition and treatment options.  
Pediatric oncology patients are treated close to home at the Edwards Comprehensive Cancer Center and Hoops Family Children's Hospital by professionals who understand the special needs of children with cancer. A certified pediatric oncology nurse coordinates care for patients from birth into their early 20s, including:
administering chemotherapy
making follow-up appointments
scheduling CT scans, MRIs and other tests, and
providing crucial continuity of care
This program is affiliated with the Children's Oncology Group through which we offer patients the same treatment protocols that are prescribed nationwide. 
Clinical Interests:
Locations:
---
Clinical Interests:
Locations:
---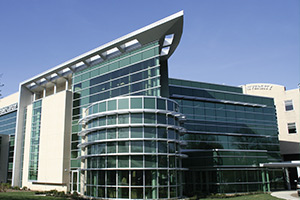 Edwards Comprehensive Cancer Center
1400 Hal Greer Blvd.
Huntington, WV 25701
Phone: 304-399-6500