Mental Health & Support Services
Mental Health & Support Services
The emotions that come with a cancer diagnosis can, at times, be overwhelming. Our expert psychologists and psychiatrists from the Edwards Comprehensive Cancer Center and Marshall Psychiatry are here to help you through this difficult time.
We provide confidential mental health services to patients as you deal with the challenges of living with cancer.  
Psychiatric evaluation, including diagnostic evaluation or medication for symptom management
Psychotherapy. Individual sessions with a psychologist

can provide emotional support and help manage troubling symptoms so you can function more effectively and can increase your well-being and quality of life. 
For the comfort of patients, services are provided on the first floor of Edwards Comprehensive Cancer Center (ECCC) on Monday afternoons (psychological services) and Wednesday afternoons (psychiatric services).
Clinical Interests:
Locations:
---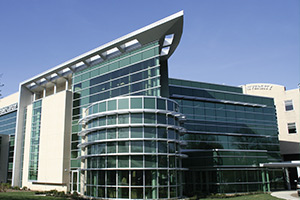 Edwards Comprehensive Cancer Center
An outpatient department of Cabell Huntington Hospital
1400 Hal Greer Blvd.
Huntington, WV 25701
Phone: 304.399.6500