The liver is an organ in the upper right-hand part of your abdomen. It sits under the diaphragm, and on top of the stomach, right kidney and intestines. The liver has more than 500 vital functions. All the blood leaving the stomach and intestines passes through the liver. The liver processes this blood. It breaks down, balances, and creates nutrients. It also processes medicines and other chemicals. 
When the liver isn't functioning properly, you may exhibit the following symptoms:
A yellowing of the skin and eyes (jaundice)

Cholestasis

Liver enlargement

Portal hypertension

Esophageal varices

Fluid buildup in the belly (ascites)
Hepatic encephalopathy

Liver failure

Abnormal bleeding

Severe itching

Extreme tiredness (fatigue)
Chronic liver disease, known as cirrhosis, is commonly caused by:
Hepatitis and other viruses

Long-term alcohol abuse
If you exhibit symptoms, your provider may order a liver biopsy, liver function tests, an ultrasound, a CT scan or MRI, an endoscopic retrograde cholangiopancreatogram (ERCP), or an endoscopic ultrasound (EUS).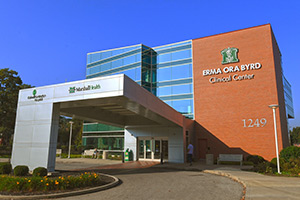 Marshall Internal Medicine
A provider-based department of Cabell Huntington Hospital
Erma Ora Byrd Clinical Center
1249 15th Street
2nd & 3rd Floor
Huntington, WV 25701
Phone: 304.691.1000

---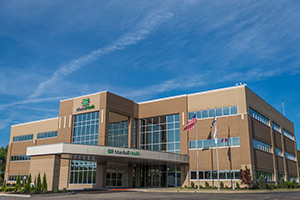 Marshall Internal Medicine - Teays Valley
An outpatient department of Cabell Huntington Hospital
Marshall Health-Teays Valley
300 Corporate Center Drive
2nd Floor
Scott Depot, WV 25560
Phone: 304.691.6910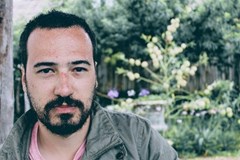 Call 304-691-1836 or click to learn more about a clinical trial available now at Marshall University.