Electrophysiology is a branch of cardiology that tests, diagnoses and treats patients with heart rhythm disorders, including abnormal heart rhythms and conditions such as atrial fibrillation, bradycardia, tachycardia and more. 
Our board-certified, fellowship-trained electrophysiologist:
Performs cardiac ablations
Implants and manages cardiac devices, such as pacemakers and implantable cardioverter defibrillators (ICD). Services also include scheduled battery changes and upgrades, as needed.
Provides ongoing cardiac care for patients with arrhythmia
As part of the electrophysiology services provided at Marshall Health, we also offer consultative cardiology in which we conduct a comprehensive analysis of a patients's heart health and outline a treatment plan for patients who are experiencing heart related-conditions. 
Clinical Interests:
Locations:
---
Clinical Interests:
Locations:
---
Clinical Interests:
Locations:
---
Clinical Interests:
Locations:
---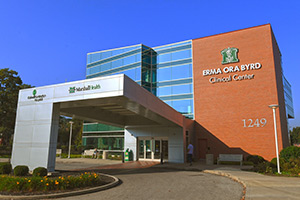 Marshall Cardiology - Huntington
A provider-based department of Cabell Huntington Hospital
Erma Ora Byrd Clinical Center
1249 15th Street
4th Floor
Huntington, WV 25701
Phone: 304.691.8500

---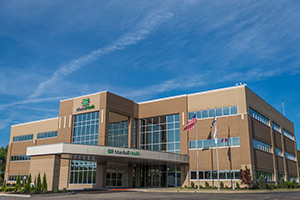 Marshall Cardiology - Teays Valley
An outpatient department of Cabell Huntington Hospital
Marshall Health - Teays Valley
300 Corporate Center Drive
2nd Floor
Scott Depot, WV 25560
Phone: 304.691.8500