Body contouring after weight loss and pregnancy
Achieving a healthy weight for your body type can enhance your life; however, it can also leave you with excess skin. While this doesn't typically cause any health issues, patients can feel self-conscious.  
Our fellowship-trained plastic surgeons can help eliminate this loose skin caused by bariatric surgery, weight loss and even pregnancy with body contouring so you can feel more confident.  
Schedule a Consult
For a consultation with one of our experienced plastic surgeons, call 304-691-8910. 
---
What is body contouring?
Significant weight gain can slowly stretch your skin over time to accommodate the underlying fat. Once the fat is removed, stretch marks and extra folds of skin may be visible on the lower abdomen, thighs, arms, neck and breasts. 
Body contouring, or body sculpting, surgically removes the excess skin to improve your body's shape and tone.
---
Different types of body contouring
Our plastic surgeons offer the following body sculpting options:
Arm lift (brachioplasty)
Breast lift
Facelift
Lower abdomen lift (panniculectomy/abdominoplasty)
Thigh lift (thighplasty)
Upper body lift
We will work with you to determine the best plan to reach your desired results.
---
Who is a good candidate for body contouring?
Good candidates may be patients who underwent bariatric surgery, lost weight through diet and exercise or had a baby.  
To qualify for body contouring surgery after weight loss, patients must have:
Completed bariatric surgery at least 18 months ago
Have a body mass index (BMI) less than or equal to 35
Stable weight for at least 6 to 12 months
---
Will my insurance cover body sculpting?
Insurance typically covers body contouring for patients who have:
Documented history of chronic, recurring symptoms due to excess skin for at least three months
Medical issues, wounds or excessive skin interfering with their daily lifestyle
Please contact your insurance company directly to confirm coverage.
Clinical Interests:
Locations:
---
Clinical Interests:
Locations:
---
Clinical Interests:
Locations:
---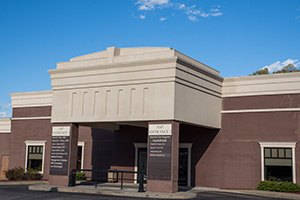 Marshall Plastic & Reconstructive Surgery
East Hills Professional Center
5185 U.S. Route 60, Suite 26
Huntington, WV 25705
Phone: 304-691-8910

Related Pages
Plastics Newsletter Signup