From acute and chronic illnesses to ongoing preventive care, Marshall Family Medicine offers comprehensive health care for patients of all ages--infant through senior adult. Patient education is a cornerstone of our practice. We encourage patients to ask questions, so that you can make more informed decisions about your health and wellness. 
Experts in Primary Care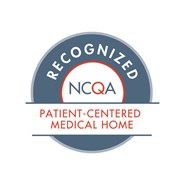 Marshall Family Medicine has Level 3 recognition as a Patient-Centered Medical Home from the National Committee for Quality Assurance (NCQA). Only 1 in 6 primary care doctors in the country practice in an NCQA-recognized practice. The NCQA Patient-Centered Medical Home is a model of primary care that combines teamwork and information technology to improve care, improve patients' experience of care and reduce costs. Medical homes foster ongoing partnerships between patients and their personal clinicians, instead of approaching care as the sum of episodic office visits. Each patient's care is overseen by clinician-led care teams that coordinate treatment across the health care system. Research shows that medical homes can lead to higher quality and lower costs, and can improve patient and provider reported experiences of care. 
Making a Difference in Communities Close to Home
Our team brings the message of primary and preventive care to the uninsured and underserved members of our community through Ebenezer Medical Outreach, Harmony House, Marshall Medical Outreach, Recovery Point West Virginia and more. In addition to our role as primary care providers, Marshall Family Medicine physicians are at the forefront of care in rural health, geriatrics, occupational medicine and addiction medicine. In addition to our clinics throughout southern West Virginia, Marshall Family Medicine and its Division of Addiction Sciences is leading innovative community-wide efforts to help individuals suffering from substance use disorder achieve long-term recovery.