Are you planning a trip abroad? While planning your itinerary and booking your flight, you'll also want to seek the advice of your primary care physician or a doctor who specializes in travel medicine before you go. 
At Marshall Health, we offer all immunizations and country-specific medical advice as well as post-travel screening and evaluation. We recommend scheduling a travel consult with a physician three to six weeks prior to your trip in order to allow time for appropriate immunizations. 
---
Traveler's medical checklist
Traveler's Checklist
Before you travel, this checklist will help you to prepare for a safe and healthy trip:
Schedule an appointment with your healthcare provider well in advance of your trip.

Get needed vaccines for your destination.

Check insurance coverage for travel abroad, including coverage for emergency transportation back to the U. S.

Have your insurance information cards and claim forms with you.

Get a letter from your healthcare provider regarding your health history, medicines, allergies, and vaccine records.

Have an emergency release form.

Complete the inside page of your passport with important identification and emergency contact information.

Have an ample supply of medicine, including extra in case your return home is delayed. Keep all prescription and over-the-counter medicines in original, labeled containers. Don't use pill cases or other unlabeled containers.

Carry along extra prescriptions, as well as a letter from your healthcare provider explaining your need for the medicine. Some countries have strict laws for narcotics.

Carry along the generic names of your medicines. Pharmaceutical companies overseas may use different names from those in the U. S.

If you wear glasses, take an extra pair with you.

As an extra precaution, pack extra eyeglasses and medicine in carry-on luggage in case checked baggage is lost.

Consider wearing a "medical alert" bracelet if you have allergies or reactions to medicines, insect bites, certain foods, or other unique medical problems.

Pack a travelers' first aid kit for on-the-road emergencies. Visit the CDC website for a complete list of what to include. 

Discuss with your healthcare provider how you will take medicine as you cross time zones.

Pack epinephrine and antihistamines if you have severe allergies. They should always be kept within close reach. 

Check with the American Embassy or Consulate to ask about the types of medicines allowed into the country you are visiting.
Clinical Interests:
Locations:
---
Clinical Interests:
Immunocompromised Infectious Diseases
Travel Medicine
Locations:
---
Clinical Interests:
Locations:
---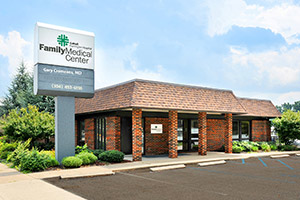 CHH Family Medical Center - Kenova
750 Oak Street
Kenova, WV 25530
Phone: 304-453-6136

---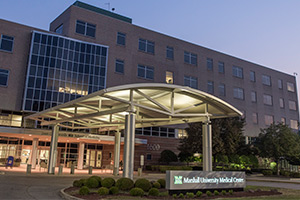 Marshall Family Medicine
An outpatient department of Cabell Huntington Hospital
Marshall University Medical Center
1600 Medical Center Drive
1st Floor
Huntington, WV 25701
Phone: 304-691-1100
Toll-Free Phone: 877-691-1600

---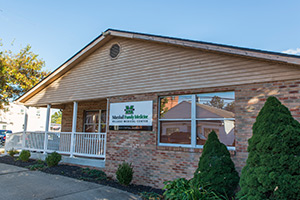 Marshall Family Medicine - Barboursville
Village Medical Center
659 Central Avenue
Barboursville, WV 25504
Phone: 304-736-5247