Struggling to find relief from chronic pain?
Patients plagued with chronic pain are desperate for treatments that will help alleviate their pain. Unfortunately, there are not any miracles that can make all their pain go away, but technologies are being developed that are significantly improving chronic neuropathic pain.
For appointments
For a consultation or referrals, call 304-691-1787.
For patients with chroinc pain, finding a treatment with lasting results and few side effects can be difficult. Medications such as non-steroidal anti-inflammatories, muscle relaxants, tricyclic antidepressants, anti-epileptic drugs and/or opioids are often unable to manage a patient's pain long term without significant side effects. Physical therapy, massage therapy, acupuncture may provide some additional benefit to patients but rarely provide long-term relief. Interventional procedures such as injections often work short term but typically fail to provide adequate relief at some point. 
About stimulation therapies
Once these conservative measurements have been exhausted, stimulation therapies may provide benefit to many of these patients.
Stimulation therapies include:
Spinal cord stimulation
Dorsal root ganglion stimulation
Peripheral nerve stimulation
These procedures are usually conducted with a short trial of stimulation with an external generator over a period of 5-10 days. If patients receive significant pain relief, a permanent implant may be offered to provide more long-term relief. Risks of these operations are low but not zero, therefore, careful evaluation by a multi-disciplinary team is needed to determine candidacy. A series of appointments will be set up for patients to fully determine their potential benefits and risks prior to surgery. Surgeries are performed at Cabell Huntington Hospital.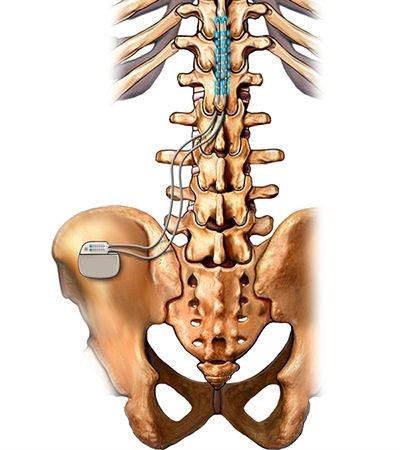 Clinical Interests:
Locations:
---
Clinical Interests:
Locations:
---
Clinical Interests:
Locations:
---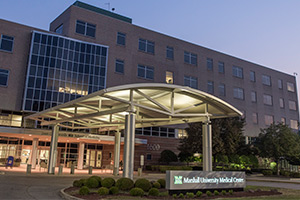 Marshall Neuroscience - Huntington
An outpatient department of Cabell Huntington Hospital
Marshall University Medical Center
1600 Medical Center Drive
Suite B500
Huntington, WV 25701
Phone: 304-691-1787
Toll-Free Phone: 877-691-1600