The Long COVID Clinic provides specialized care for patients who continue to experience symptoms weeks and months after having COVID-19, a condition often referred to as "long COVID." Patients with long COVID may experience persistent COVID-related symptoms for at least three months or more than 30 days after hospitalization with COVID-19. 
Long COVID symptoms vary from patient to patient but may include:
shortness of breath
persistent pneumonia/fibrosis
fatigue
fever
gastrointestinal disorders
difficulty thinking or concentrating
difficulty sleeping
heart palpitations 
joint pain
Marshall Health Pulmonologists Imran T. Khawaja, MD, and Mohammed AlJasmi, MD, lead a multidisciplinary team of physical therapists, mental health professionals, neurologists and social workers to provide ongoing care and treatment for patients 18 or older who are experiencing long-term effects from a COVID-19 infection. Patients are seen by referral at the CHH Center for Lung Health, located at 1305 Elm Street in Huntington.
Clinical Interests:
Locations:
---
Clinical Interests:
Locations:
---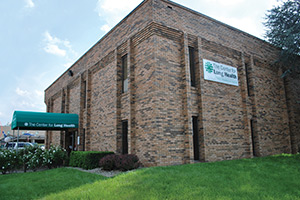 CHH Center for Lung Health
1305 Elm Street
Huntington, WV 25701
Phone: 304.399.2881

Appointments
A referral from a primary care provider, physical therapist or pulmonary rehabilitation center is required. For more information, call the CHH Center for Lung Health at 304-399-2881.