Care management is critical for patients who suffer from two or more significant chronic conditions. At Marshall Health, coordinated care between your
primary care physicians and specialists contribute to your long-term health and wellness and can help improve your quality of life.
What is a chronic condition?
Chronic conditions are serious medical conditions that impact your overall health and quality of life. Medicare defines a chronic condition as one that is expected to last at least 12 months and that increases a risk of death, acute exacerbation of disease or a decline in function. Such conditions may lead to other health problems, hospitalization and higher health care costs.
The most common chronic conditions include:
Atrial fibrillation (AFib)
Chronic obstructive pulmonary disease (COPD)
Hypertension
Ischemic heart disease osteoporosis
What is chronic care management?
Chronic care management is coordinated care among multiple health care providers. As part of the Marshall Health chronic care management (CCM) program, a nurse will work with you and your physicians to help manage your illnesses.
---
What are the benefits of chronic care management?
Dedicated care coordinator for you to contact and who will reach out to you every month
Assistance with medication management
Personalized care plan that addresses your health
Individualized goals to help improve your health & wellness needs
Preventive care services to help you avoid frequent hospitalizations
Coordination of care across locations, such as specialists' offices, hospitals, health care facilities or at home
Possible reduced cost of care as a result of coordinated services
---
Is CCM covered by insurance?
CCM is covered by Medicare and most Medicare replacement plan members. Medicare co-pays and deductibles apply. Contact your insurance company directly to determine your individual coverage.
CCM is a voluntary program. Patients must consent to participation and may opt out at any time.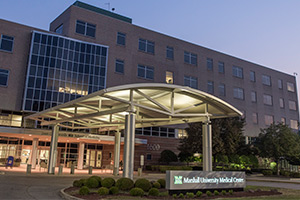 Marshall Family Medicine
A provider-based department of Cabell Huntington Hospital
Marshall University Medical Center
1600 Medical Center Drive
1st Floor
Huntington, WV 25701
Phone: 304.691.1100

---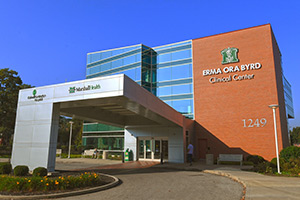 Marshall Internal Medicine
A provider-based department of Cabell Huntington Hospital
Erma Ora Byrd Clinical Center
1249 15th Street
2nd & 3rd Floor
Huntington, WV 25701
Phone: 304.691.1000