About the Maier Foundation
About the Maier Foundation
The Maier Foundation is a private, non-profit, charitable corporation focused on the furtherance of higher education in West Virginia and on the higher education of West Virginia residents attending colleges and universities elsewhere. 
The foundation was established 1958 as the Sarah and Pauline Maier Scholarship Foundation by William J. Maier, Jr., in honor of his mother and wife. Maier, a West Virginia native who graduated from Harvard College and Harvard Law School, bestowed the first gift on his alma mater, Harvard College, where a scholarship endowment was established to help others from West Virginia and Ohio. The foundation was renamed the Maier Foundation in 2003. Since its creation, hundreds of men and women have been helped by the Foundation.
Over the years, the Maier Foundation has graciously awarded nearly $5 million to Marshall University in support of programs like the Latin Cup Awards & Scholarships, the William J. Maier Writing Awards, the Yeager Scholars Program, as well as the Maier Clinical Research Professorship and the Maier Professor and Director of Addiction Sciences at the Marshall University Joan C. Edwards School of Medicine.  
---
The Maier Clinical Research Professorship
The professorship was made possible by a generous donation from the General Corporation in honor of Edward "Ed" J. Maier's retirement as President and Chief Executive officer. The professorship supports the research work of promising biomedical/clinical faculty in the field of dementia. Maier, who graduated from Marshall University in 1968, said the foundation's support of this project is personal because he and his sisters watched as their mother suffered through dementia for nearly a decade.
This support of the Marshall University Joan C. Edwards School of Medicine fosters research dedicated to investigating the causes of dementia and improving clinical management, treatment,and therapeutic outcomes for present and future generations of patients.
Shirley M. Neitch, MD, served as the inaugural Maier Clinical Research Professor until her retirement in 2019.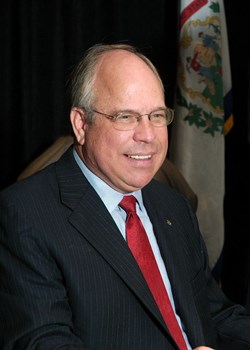 Edward "Ed" J. Maier