Children and teens have unique gynecologic needs. With West Virginia's only fellowship-trained pediatric and adolescent gynecologists, our team is experienced in providing age-appropriate care and comfort for younger patients. 
We understand and treat variations in pre-puberty development and reproductive conditions that affect younger patients ages 10 to 24, such as:
Delayed or early puberty
Pelvic pain, vulvar itching or vaginal discharge
Labial adhesions, straddle injuries or ovarian masses
Gynecological anomalies and vulvar/vaginal disorders
Teen pregnancy
Educational Resources
Our comprehensive approach to pediatric and adolescent gynecology also includes educating children, teens, and parents on sensitive topics, such as
Human papillomavirus (HPV) vaccines
Sexually transmitted diseases
Clinical Interests:
Locations:
---
Clinical Interests:
Locations:
---
YOUR TEEN/PARENT RESOURCE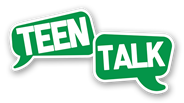 Teen Talk provides accurate health information to teens about their bodies and relationships so that they can make healthy, wise choices.