The fellowship-trained pediatric neurologists at Marshall Health are experts in caring for children with problems involving the nervous system (brain, spinal cord, muscles, nerves). Our pediatric neurologists diagnose, treat and manage the following conditions:
Seizure disorders, including seizures in newborns, febrile convulsions and epilepsy
Medical aspects of head injuries and brain tumors
Weakness, including cerebral palsy, muscular dystrophy, and nerve-muscle disorders
Headaches, including migraines
Concussions
Behavioral disorders, including attention-deficit/hyperactivity disorder (ADHD), school failure, autism, and sleep problems
Developmental disorders, including delayed speech, motor milestones, and coordination issues
Mental retardation
Hydrocephalus
At Marshall Health, our pediatric neurologists work as a team with the child's pediatrician and other pediatric specialists to care for children with more complex medical conditions, such as epilepsy, birth defects or mental retardation. These conditions, in particular, are chronic conditions that require ongoing care and close follow-up throughout childhood and adolescence.
Clinical Interests:
Locations:
---
Clinical Interests:
Locations:
---
Clinical Interests:
Locations:
---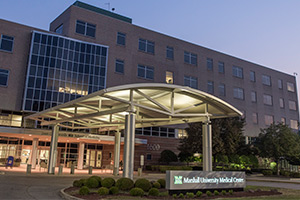 Marshall Neuroscience - Huntington
A provider-based department of Cabell Huntington Hospital
Marshall University Medical Center
1600 Medical Center Drive
Suite B500
Huntington, WV 25701
Phone: 304.691.1787

---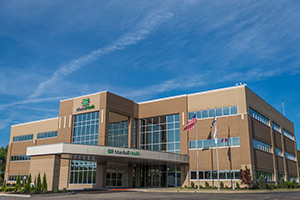 Marshall Neuroscience - Teays Valley
An outpatient department of Cabell Huntington Hospital
Marshall Health - Teays Valley
300 Corporate Center Drive
2nd Floor
Scott Depot, WV 25560
Phone: 304.691.6931

---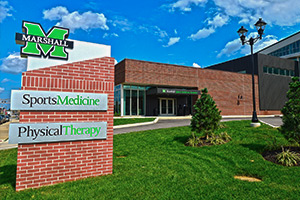 Marshall Sports Medicine Institute
2211 Third Avenue
Huntington, WV 25703
Phone: 304.691.1880