Marshall Health makes it easy and convenient to pay your bills online using our new and improved online payment portal. 
---
For services on October 1, 2020, or
AFTER:
In October 2020, Marshall Health introduced a new payment portal, ExchangeEDI. Use the account number on your billing statement to set up and access your new payment portal account.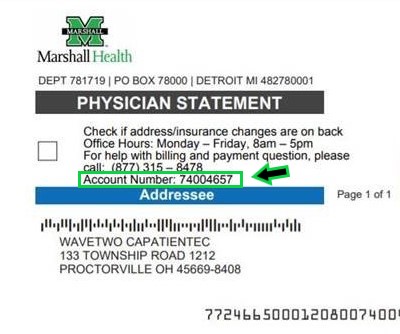 Have a Billing Question?
Contact our Billing Department at 877-315-8478. Representatives are available 8 a.m. to 5 p.m., Monday-Friday.
---
Frequently Asked Questions
For questions about your bill or to request an itemized statement, call:
877-315-8478