Contact Us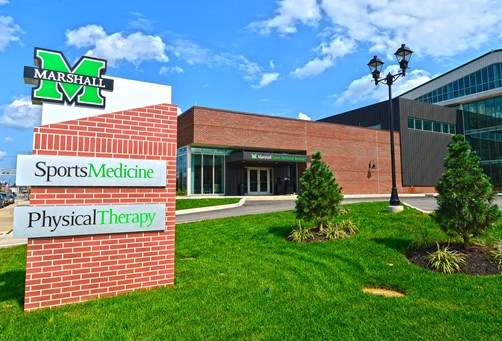 Forms
Save time by filling out any needed forms in advance. Simply complete, print and bring them to your appointment.
Comments & Questions
We want to hear from you. Please share your comments, experiences and questions with us using the form below. If you prefer to submit your comments via email, please contact us at msmi@chhi.org. Marshall Sports Medicine Institute does not provide medical advice or schedule appointments online.
Appointments
For appointments or more information, call 304-691-1880. For additional location information, visit https://www.marshallhealth.org/locations/marshall-sports-medicine-institute/
Marshall Sports Medicine Institute
2211 Third Avenue
Huntington, WV 25703
Phone: 304-691-1880
Fax: 304-691-1881
Directions
Hours
PHYSICIAN SERVICES
Monday - Thursday
7 a.m. to 5 p.m.

Friday
7 to 4 p.m.

WALK-IN CARE
Monday – Friday
9 a.m. to 11 a.m. | 1 p.m. to 3 p.m.

SPORTS MEDICINE SCREENINGS
Saturdays
8 to 10 a.m. (Available Aug. 26, 2023 - Dec. 9, 2023; Jan. 13, 2024 - May 11, 2024. It will be closed Thanksgiving and Easter weekends.)