Pediatric plastic and reconstructive surgery is as unique as the children we have the privilege to care for. Each congenital or acquired conditions requires specialized care and treatment in order to restore function and help your child live a happy, healthy life.
Our fellowship-trained pediatric plastic and reconstructive surgeon specializes in:
Burns and scars
Craniofacial anomalies: Cleft lip/palate, craniosynostosis, hemifacial microsomia, vascular malformation, hemangioma
Ear shape differences
Moles and birthmarks
Poland syndrome
Post-traumatic face, chest and extremity reconstruction surgery
Our surgeons are also uniquely involved in clinical and translational research related to stem cell behavior and wound healing in reconstructive surgery patient populations.    
Your choice for comprehensive care
We understand that the physical conditions we treat can have a lasting impact on your child in many ways. Our surgical team works closely with a team of child & adolescent specialists at Marshall Psychiatry to support your children's emotional and psychological health   
We also offer referrals to speech pathologists to address speech and language concerns so that your child can work toward a full recovery to normal speech.
Clinical Interests:
Locations:
---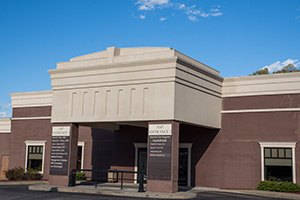 Marshall Plastic & Reconstructive Surgery
East Hills Professional Center
3246 U.S. Route 60, Suite 26
Huntington, WV 25705
Phone: 304.691.8910


------Kindred General Surgery Pixel------- ------Kindred Plastics Pixel-------