Caring for your child's ear, nose and throat
The pediatric ENT (otolaryngology) specialist at Marshall Health take special care in managing and treating children with diseases and disorders of the diseases of the ear, nose, sinus, larynx, mouth and throat. 
Our pediatric ENT is fellowship-trained in caring for pediatric patients and is committed to providing your child with the best possible care. Contact Marshall Ear Nose & Throat at 304-691-8690 to schedule a consultation for your child today. 
Conditions We Treat
Airway problems
Hearing loss
Masses in the head and neck
Recurring ear infections
Sleep apnea
Swallowing disorders
Tonsillitis
---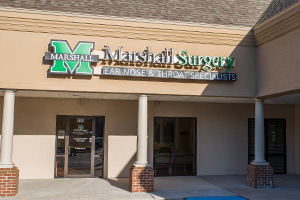 Marshall Ear, Nose & Throat
6007 U.S. Route 60
Suite 203
Barboursville, WV 25504
Phone: 304.691.8690