Clearer vision is possible with LASIK. 
Laser vision correction (LVC) is an outpatient procedure that utilizes excimer laser technology to correct a glasses prescription. The laser reshapes the cornea of the eye so that light rays focus directly on the retina, resulting in clear vision without glasses.
At Marshall Eye Surgeons, Dr. Vishal Verma, a board-certified ophthalmologist, uses the most advanced femtosecond and excimer laser technology for laser vision correction. This means that your treatment is unique and geared specifically toward your eyes. 
Dr. Verma has years of experience in laser vision correction, including both LASIK and PRK. To schedule a consultation, call Marshall Eye Surgeons at 304-691-8800.
Clinical Interests:
Locations:
---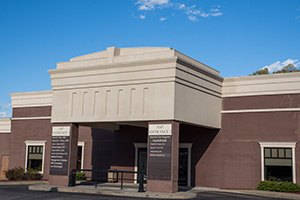 Marshall Eye Surgeons
East Hills Professional Center
3246 U.S. Route 60
Suite 6
Huntington, WV 25705
Phone: 304.691.8800