Preventive Dentistry
Preventive dentistry is essential for good oral health. Brushing and flossing after each meal, or at least twice a day, as well as having your teeth cleaned every six months can help prevent cavities, gum disease, enamel wear and more. Preventive dental care is covered by most dental plans and can save you time, money and the discomfort of major dental work in the long term.
Ask us about fluoride treatments. Fluoride is a naturally-occurring mineral that helps strengthen teeth and aids in cavity prevention in both children and adults. Fluoride treatments may also help decrease sensitivity for exposed root surfaces.
---
Restorative Dentistry
Restorative dentistry goes hand in hand with preventive care. Fillings, bonding and cosmetic dentistry (bleaching, veneers) are all part of the in-office services provided at Marshall Dentistry & Oral Surgery. 
---
Prosthodontics
Prosthodontics include crowns, bridges, dentures and implants to replace missing teeth, preserve a healthy mouth and restore your smile. 
---
Teeth Whitening
Tooth discoloration or staining can be caused by a variety of factors, such as food and drink, bad habits, medications, genetics, advancing age and/or trauma. Professional whitening is a fast, easy way to enhance your smile. Ask about our free whitening consultation. 
Chairside, or in chair, whitening. Our dental team uses Opalescence® Boost whitening gel to remove years of discoloration in just one visit. This service is performed in our office without the use of lights or lasers.
Take-home whitening kit. We'll give you step-by-step instructions to perform this professional whitening treatment in the comfort of your own home. 
---
Outpatient Hospital Dentistry & Emergency Dental Services
Our dentists and oral maxillofacial surgeon can provide care for extractions, fillings etc. for patients in the operating room, when needed, for patients with special needs and health issues who cannot be treated in the dental clinic. Emergency dental care is available 24/7 in collaboration with the emergency department at Cabell Huntington Hospital. 
---
---
---
---
---
Clinical Interests:
Locations:
---
Clinical Interests:
Locations:
---
Clinical Interests:
Locations:
---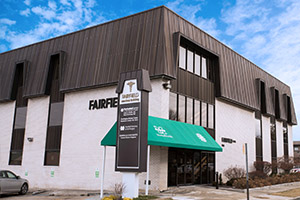 Marshall Dentistry & Oral Surgery
Fairfield Building
1616 13th Avenue
Suite 200
Huntington, WV 25701
Phone: 304.691.1247

---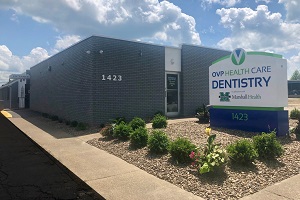 OVP HEALTH CARE Dentistry
1423 Third Avenue
Huntington, WV 25701
Phone: 304.691.0700