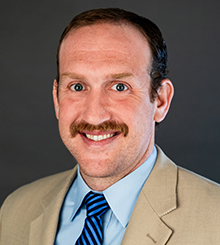 James T. Reagan, MD
Assistant Professor
Chief, Section of Orthopaedic Foot and Ankle
Departments
Clinical Interests
Privileges
Biography
Dr. James Reagan is one of two board-certified orthopaedic surgeons in West Virginia who are fellowship-trained in orthopaedic foot and ankle surgery. His specialties include minimally invasive surgery of the foot and ankle including forefoot, hindfoot, ankle, Achilles surgery and bunion correction. He also has an interest in total ankle arthroplasty, trauma and diabetic foot care.
Education & Training
Medical School: East Tennessee State University Quillen College of Medicine (Johnson City, Tenn.)
Residency: Marshall University Joan C. Edwards School of Medicine (Huntington, W.Va.)
Fellowship: University of Tennessee Campbell Clinic (Knoxville, Tenn.)
Honors & Memberships
Member

, American Academy of Orthopaedic Surgeons

Member

, American Orthopaedic Foot and Ankle Society
Certification
Certified: American Board of Orthopaedic Surgery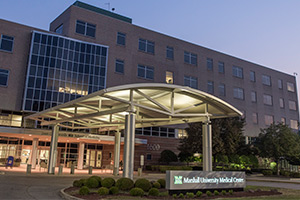 Marshall Orthopaedics - Huntington
An outpatient department of Cabell Huntington Hospital
Marshall University Medical Center
1600 Medical Center Drive
Suite G500 (Ground Floor)
Huntington, WV 25701
Phone: 304-691-1262
Toll-Free Phone: 877-691-1600

---
Reagan J, Giangarra C, Jasko JJ. 2018. Foot and Ankle Fractures Clinical Orthopaedic Rehabilitation, Fourth Edition, 2018; Chapter 38; 246-255.
Reagan J., Kim J., Day J.. 2017. Pelvic Ring Fractures Reagan J., Kim J., Day J. (2017) Pelvic Ring Fractures. In: Eltorai A., Eberson C., Daniels A. (eds) Orthopedic Surgery Clerkship. Springer, Cham