Nationally-recognized concussion expert headlines June 9 event
5/11/2017
---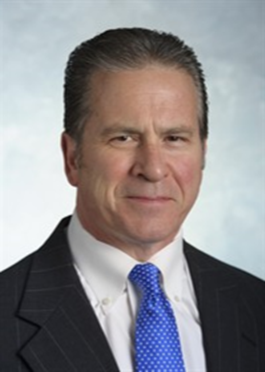 HUNTINGTON, W.Va. – The Marshall University Joan C. Edwards School of Medicine will host concussion expert Julian E. Bailes, M.D., for a community event at 7 p.m. Friday, June 9, in the Don Morris Room in the Memorial Student Center on Marshall's Huntington campus. 
"An Evening with Dr. Julian Bailes," presented by the Marshall Sports Medicine Institute, will feature a presentation on understanding and preventing brain injury in sports by Bailes, a nationally recognized neurosurgeon who was portrayed by actor Alec Baldwin in the 2015 movie "Concussion."
According to the Centers for Disease Control, about 1.6 to 3.8 million sports and recreation-related concussions occur in the United States each year. Concussions occur more often in organized high school sports than in competitive sports, with football accounting for more than 60% of concussions.
Bailes is an expert in neurovascular disease and a recognized leader in the field of neurosurgery and the impact of brain injury on brain function. He is a founding member of the Brain Injury Research Institute (BIRI), which focuses on the study of traumatic brain injuries and their prevention. A former chairman of the department of neurosurgery at the West Virginia University School of Medicine, he is currently co-director and chairman of the department of neurosurgery at NorthShore Neurological Institute in Chicago. 
Attendees will also hear from local physician Andy Gilliland, M.D., an assistant professor of orthopaedic surgery at the Joan C. Edwards School of Medicine, on how programs throughout the Tri-State region are implementing cultural changes to better prevent, identify and treat concussions. Gilliland practices primary care sports medicine at King's Daughters Medical Center and the Marshall Sports Medicine Institute.
Tickets are $50 per person or $400 for a reserved table of eight. Sponsorships are available. All proceeds go to support research scholarships for students at the School of Medicine. To make a reservation, contact Tami Fletcher by phone at 304-691-1701 or by e-mail at fletcher@marshall.edu.
###
---
Media Relations Contact
Michele McKnight
Assistant Director of External Affairs
304-691-1713 
mcknigh4@marshall.edu
---
Receive Marshall Health News
The Marshall Health newsroom offers our latest news releases, which are distributed through a Marshall University electronic mailing list.
To be added to this list, please e-mail your name, job title, e-mail address, media outlet and location to mcknigh4@marshall.edu.
---
Sign Up for Healthy Herd Updates

Sign up for Marshall Health's official blog. This digital resource is full of stories, recipes, health and wellness information to help you on your wellness journey. 
---
News Release Archives