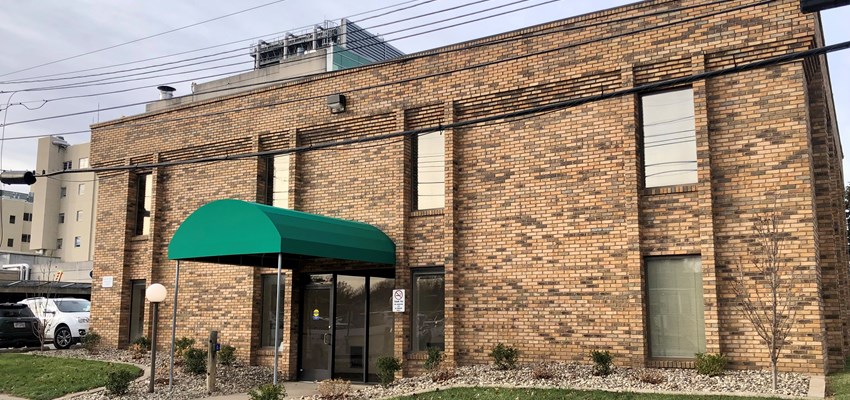 Mohs micrographic skin cancer surgery clinic now located at 1305 Elm Street in Huntington
12/9/2022
---
HUNTINGTON, W.Va. – Marshall Health's clinic for Mohs micrographic skin surgery is now located on the lower level of 1305 Elm Street in Huntington.
Mohs surgery is considered the most effective method for treating the most common forms of skin cancer. Eduardo Vidal, M.D., is dual board-certified in both dermatology and Mohs surgery and the only fellowship-trained Mohs surgeon in the region. Mohs surgery takes a few hours and involves removing small layers of skin and viewing it under a microscope to ensure all cancerous cells are removed, while preserving healthy tissue.
"Since 2021, we've provided local access to this gold-standard skin cancer treatment that has a nearly 100% cure rate," said Vidal who is also an assistant professor of dermatology at the Marshall University Joan C. Edwards School of Medicine.
The Marshall Dermatology clinic is an outpatient department of Cabell Huntington Hospital, which is a member of the Mountain Health Network. Vidal accepts patients by physician referrals. Additional information is available at https://www.marshallhealth.org/services/dermatology/mohs-micrographic-surgery or by calling 304-691-6718.
---
Media Relations Contact
Michele McKnight
Assistant Director of External Affairs
304-691-1713 
mcknigh4@marshall.edu
---
Receive Marshall Health News
The Marshall Health newsroom offers our latest news releases, which are distributed through a Marshall University electronic mailing list.
To be added to this list, please e-mail your name, job title, e-mail address, media outlet and location to mcknigh4@marshall.edu.
---
Sign Up for Healthy Herd Updates

Sign up for Marshall Health's official blog. This digital resource is full of stories, recipes, health and wellness information to help you on your wellness journey. 
---
News Release Archives