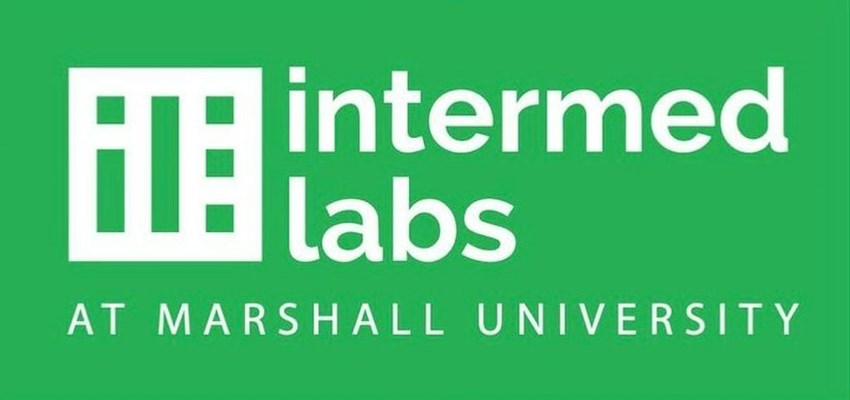 Marshall University and Intermed Labs announce partnership to energize health care innovation
8/15/2023
---
HUNTINGTON, W.Va. - Marshall University and Marshall Health have partnered with Intermed Labs, a renowned medical technology (medtech) startup studio, to drive more health care innovations through advanced technologies and breakthroughs that enhance patient outcomes and foster a dynamic ecosystem for health care solutions.
Based in Morgantown, West Virginia, Intermed Labs will help the clinicians and researchers at Marshall University and Marshall Health bring their innovative ideas to life—from design, prototyping and validation to patents, presentations and publication of top concepts.
"Intermed Labs is a world-class, award-winning innovation studio based right here in West Virginia," said Dr. Tom McClellan, CEO of Intermed Labs. "Our partnership with Marshall aims to empower their incredible talent, assisting them in transforming ideas into commercially viable solutions that improve patient care and outcomes."
The partnership between Intermed Labs and Marshall will connect the early medtech ideas generated within the Marshall ecosystem to Intermed Lab's world-class engineering and entrepreneurial talent. Through this collaboration, innovative ideas will be developed and brought to market, all while elevating the quality of care both locally and nationally.
"We are thrilled to join forces with Marshall and truly appreciate the collaborative can-do culture cultivated by the university leadership," said Ashok Aggarwal, chief strategy officer of Intermed Labs. "It is evident that Marshall embraces a sense of responsibility in creating a prosperity platform that will benefit West Virginia communities while making a tremendously positive impact on the world."
Moreover, this partnership positions West Virginia as an attractive destination for top health care and medtech professionals, contributing to the growth of the medtech industry and fostering the attraction and retention of talent within the state.
"As we embark on this exciting journey of innovation and progress, our university is proud to forge a strategic partnership with Intermed Labs, a pioneering WV medical tech startup, " said W. Toney Stroud, Marshall's vice president of strategic initiatives and chief legal officer. "Together, we envision a future where transformational innovation converges with compassionate health care, empowering our students, faculty and the broader community to lead the charge in shaping the future of medicine. This collaboration embodies our commitment to fostering cutting-edge research, inspiring creativity, and nurturing job creation, all in service of advancing human well-being and creating economic opportunity in West Virginia."
"With its exceptional innovators and specialized expertise, the Marshall University Joan C. Edwards School of Medicine and Marshall Health are uniquely positioned to lead medtech innovations in areas such as rural health challenges, obesity-related conditions, the opioid crisis, behavioral health and more," said Beth L. Hammers, M.B.A., chief executive officer of Marshall Health. "This partnership signifies an exciting leap forward for both Intermed Labs and our academic health system with tremendous potential for the development and implementation of innovative health care solutions that will benefit not only regional communities but our society as a whole."
###
---
Media Relations Contact
Michele McKnight
Assistant Director of External Affairs
304-691-1713 
mcknigh4@marshall.edu
---
Receive Marshall Health News
The Marshall Health newsroom offers our latest news releases, which are distributed through a Marshall University electronic mailing list.
To be added to this list, please e-mail your name, job title, e-mail address, media outlet and location to mcknigh4@marshall.edu.
---
Sign Up for Healthy Herd Updates

Sign up for Marshall Health's official blog. This digital resource is full of stories, recipes, health and wellness information to help you on your wellness journey. 
---
News Release Archives