Marshall Health physician to serve as Cabell County Schools Chief Health Officer
8/25/2020
---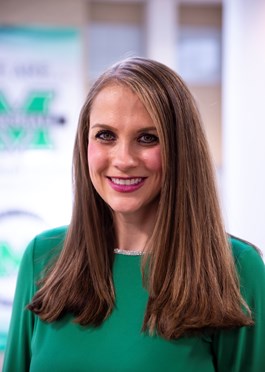 HUNTINGTON, W.Va. - Cabell County Schools is pleased to announce that the Board of Education has approved Superintendent Ryan Saxe's recommendation to secure a Chief Health Officer (CHO) for the school district. Through an agreement with Marshall Health, Andrea M. Lauffer, M.D., will provide the Cabell County Schools leadership team and Board of Education with expert guidance as students return to school and throughout the 2020-2021 school year.
"We are thrilled to have the wise counsel of a pediatric specialist of Dr. Lauffer's caliber," says Superintendent Saxe. Her expertise will be invaluable as we navigate operating schools safely during the COVID-19 pandemic. She will be in constant communication with the Cabell-Huntington Health Department, and will act as a liaison between local, state and national health officials and the school district."
Lauffer, a board-certified pediatrician and internist, is an assistant professor in the departments of pediatrics and internal medicine at the Marshall University Joan C. Edwards School of Medicine. She sees patients at Hoops Family Children's Hospital at Cabell Huntington Hospital and serves as director of the advocacy rotation for the school's new pediatric hospital medicine fellowship.
Prior to joining Marshall Health, Dr. Lauffer recently practiced hospital and outpatient medicine at St. Mary's Medical Center. She received her bachelor's and medical degrees from Marshall University, where she also completed her internal medicine-pediatrics residency. She is certified by the American Board of Internal Medicine and the American Board of Pediatrics.
"We welcome Dr. Lauffer to the Cabell County Schools family look forward to her leadership," Saxe said.
###
---
Media Relations Contact
Michele McKnight
Assistant Director of External Affairs
304-691-1713 
mcknigh4@marshall.edu
---
Receive Marshall Health News
The Marshall Health newsroom offers our latest news releases, which are distributed through a Marshall University electronic mailing list.
To be added to this list, please e-mail your name, job title, e-mail address, media outlet and location to mcknigh4@marshall.edu.
---
Sign Up for Healthy Herd Updates

Sign up for Marshall Health's official blog. This digital resource is full of stories, recipes, health and wellness information to help you on your wellness journey. 
---
News Release Archives