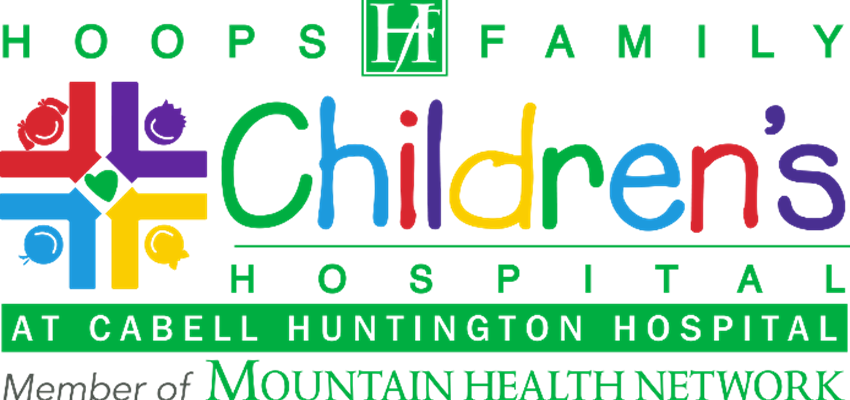 Hoops Family Children's Hospital providing pediatric monoclonal antibody infusions
10/27/2021
---
MEDIA CONTACT
Angela Henderson-Bentley
Mountain Health Network Strategic Marketing
304.526.1854
Huntington, WV — Hoops Family Children's Hospital (HFCH) at Cabell Huntington Hospital (CHH), a member of Mountain Health Network (MHN), is now providing pediatric monoclonal antibody infusions for the treatment of COVID-19. HFCH began providing the infusions earlier this month.
HFCH is the only facility in West Virginia to provide a dedicated pediatric space for COVID-19 monoclonal antibody infusions.
"Monoclonal antibody infusions have been very successful in reducing hospitalizations in high-risk COVID-19 patients with mild illness," said Mariana Lanata, MD, FAAP, medical director of antimicrobial stewardship and infection prevention, HFCH, and assistant professor of pediatrics, Marshall University Joan C. Edwards School of Medicine. "We are pleased to be able to offer this service to the children of our community in a space dedicated just for them."
"By having an infusion space just for pediatric patients, we are able to support a more kid-friendly environment," said Melanie Akers, director, HFCH. "It also allows the treatments to be given by providers specially trained in pediatric care."
Monoclonal antibody infusions may be given to patients 12 and older who test positive for COVID-19, show mild symptoms and are considered high-risk for severe illness due to additional health factors, such as diabetes or chronic respiratory disease. Antibodies must be administered within seven days of the onset of symptoms.
"We want to provide the infusion in the beginning stages of the illness before it can become more severe and lead to a hospitalization," Dr. Lanata said. "Providing these treatments will hopefully lead to a decline in pediatric COVID-19 hospitalizations overall."
Monoclonal antibodies are laboratory-made proteins that mimic the immune system's ability to fight off harmful antigens such as viruses. After entering the body, the monoclonal antibodies attach to the spike protein on the outer surface of the coronavirus that causes COVID-19. When the antibodies attach, they can block the virus' ability to enter cells and slow down the infection. In 2020, the Food and Drug Administration (FDA) provided emergency use authorization (EUA) for several different monoclonal antibodies to treat COVID-19.
"We are experiencing great success with these treatments," Dr. Lanata said. "However, it's important to remember that they are not a substitute for vaccination. We strongly encourage everyone 12 and older to receive a COVID-19 vaccine as it is still our best weapon against the virus."
Parents/guardians with a child who tests positive for COVID-19 should contact their child's pediatrician to determine eligibility for an infusion. Referrals to the Hoops Outpatient Infusion Center may be made by both MHN and non-MHN providers. Physicians who have questions or would like to schedule an infusion, should call 304.399.1812.
About Hoops Family Children's Hospital
The Hoops Family Children's Hospital (HFCH) is a 72-bed pediatric specialty hospital located within Cabell Huntington Hospital, a 303-bed teaching hospital for Marshall University Schools of Medicine, Pharmacy and Nursing in Huntington, West Virginia. Cabell Huntington Hospital is a member of Mountain Health Network, which includes St. Mary's Medical Center, a 393-bed teaching hospital that operates St. Mary's Schools of Nursing, Respiratory Care and Medical Imaging; HIMG, a 60-member multi-specialty physician group; and a management agreement with Pleasant Valley Hospital, a 101 acute bed-hospital. HFCH includes a 36-bed Level III Neonatal Intensive Care Unit, a 25-bed General Pediatrics Unit, a 10-bed Pediatric Intensive Care Unit and a Neonatal Therapeutic Unit.
---
Media Relations Contact
Michele McKnight
Assistant Director of External Affairs
304-691-1713 
mcknigh4@marshall.edu
---
Receive Marshall Health News
The Marshall Health newsroom offers our latest news releases, which are distributed through a Marshall University electronic mailing list.
To be added to this list, please e-mail your name, job title, e-mail address, media outlet and location to mcknigh4@marshall.edu.
---
Sign Up for Healthy Herd Updates

Sign up for Marshall Health's official blog. This digital resource is full of stories, recipes, health and wellness information to help you on your wellness journey. 
---
News Release Archives