Cosmetic services now available at Marshall Dermatology
12/1/2017
---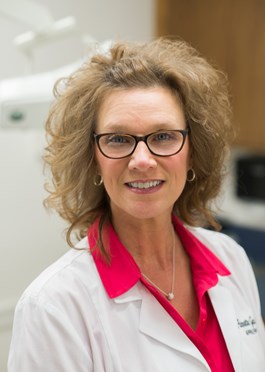 HUNTINGTON, W.Va. – In addition to medical dermatology, Marshall Dermatology is now adding cosmetic dermatology to its list of services.
Among the cosmetic skin care treatments now available at Marshall Dermatology are:
Botox® - reduces the look of fine lines and wrinkles.
Microdermabrasion – gently removes the outer layer of skin to treat light scarring, acne, discoloration, sun damage and stretch marks.
Sclerotherapy – effectively fades varicose and spider veins.
Cosmetic services at Marshall Dermatology are performed by Annette Gaskins, APRN, FNP-BC, an experienced nurse practitioner who joined the practice in January 2017.
"Cosmetic dermatology is another way to help both men and women achieve the look and feel they want for their skin," Gaskins said. "It aligns perfectly with our mission to provide high-quality treatments to our patients, and these cosmetic services will meet the needs we've been seeing."
Gift certificates are also available for cosmetic services. For more information or to schedule an appointment, contact Marshall Dermatology, located at 1934 11th Avenue in Huntington, at 304-691-1930.
###
Media Relations Contact
Michele McKnight, Community & Media Relations Coordinator
304-691-1713
mcknigh4@marshall.edu
---
Sign Up for Healthy Herd Updates

Sign up for Marshall Health's official blog. This digital resource is full of stories, recipes, health and wellness information to help you on your wellness journey. 
---
News Release Archives