Miranda A.L. van Tilburg, PhD
Miranda A.L. van Tilburg, PhD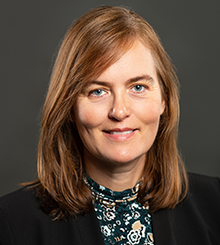 Miranda A.L. van Tilburg, PhD
Professor
Departments
Biography
Prior to her arrival at Marshall, Dr. van Tilburg held concurrent positions as professor of clinical research at Campbell University, adjunct professor of medicine at University of North Carolina and affiliate professor of social work at University of Washington.
At Marshall's school of medicine, Dr. van Tilburg oversees, develops and advances research initiative as well as fosters a culture of research, involving faculty, residents, fellows, medical students and staff in organizational, collaborative research. Dr. van Tilburg has served on many national and international committees, has produced over 200 scholarly publications and hundreds of peer-reviewed articles, papers, books, etc. Her work in environmental and health psychology, and pediatric gastrointestinal diseases is world-renown. She has a passion for rural medicine and healthcare needs of the under-served, and is excited excited about the opportunity to build the research infrastructure and culture at the school of medicine to support a new generation of researchers.
Education & Training
Graduate: Tilburg University - Economic Psychology (Tilburg, The Netherlands)
Doctorate: Tilburg University - Health Psychology (Tilburg, The Netherlands)
Fellowship: Duke University - Endocrinology & Medical Psychology (Durham, N.C.)
Additional Languages
Miranda A.L. van Tilburg, PhD, is not currently accepting new patients at Marshall Health.
van Tilburg MAL, Drossman DA, Knowles SR. 2021. Psychogastroenterology: The brain-gut axis and its psychological applications. J Psychosom Res. 2021 11 30;152:110684.
View on PubMed
Hollier, J.M., Strickland, T.A., van Tilburg, M.A.L., Shulman, R.J., , & Thompson, D.I.. 2021. Mixed-Methods Assessment of a Guided Imagery Therapy Mobile App Prototype for Treating Childhood Functional Abdominal Pain Disorders 2021 73(S1): S257-8.
Budhathoki, R., van Tilburg, M,. Forges-Voigt, C., Saps, M., & Langshaw, A.. 2021. Characteristics of children with overlapping Irritable Bowel Syndrome and Inflammatory Bowel Disease 2021 73(S1): S92-3