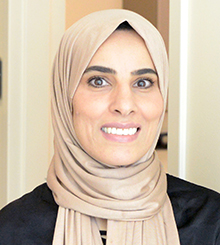 Ahlim Al Sanani, MD
Assistant Professor
Departments
Clinical Interests
Privileges
Education & Training
Medical School: Garyounis University School of Medicine and Surgery (Benghazi, Libya)
Residency: Marshall University Joan C. Edwards School of Medicine (Huntington, W.Va.)
Fellowship: Marshall University Joan C. Edwards School of Medicine (Huntington, W.Va.)
Honors & Memberships
Member

, American College of Physicians
Certification
Certified: American Board of Internal Medicine
Additional Languages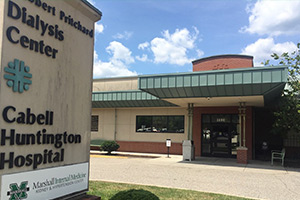 Marshall Kidney & Hypertension Center
A provider-based department of Cabell Huntington Hospital
J. Robert Pritchard Dialysis Center
1690 Medical Center Drive
Huntington, WV 25701
Phone: 304.526.2532

---
Khitan ZJ, Chin KV, Sodhi K, Kheetan M, Alsanani A, Shapiro JI.. 2022. Gut Microbiome and Diet in Populations with Obesity: Role of the Na+/K+-ATPase Transporter Signaling in Severe COVID-19 .
View on PubMed
Pramod S, Kheetan M, Ogu I, Alsanani A, Khitan Z. 2021. Viral Nephropathies, Adding SARS-CoV-2 to the List. Int J Nephrol Renovasc Dis. 2021 6 12;14:157-164.
View on PubMed
Alsanani A, Pramod S, Satoskar A. 2020. Featured renal biopsy case " Renal sarcoidosis"
Ogu I, Khitan Z, Kheetan M, Shapiro J, Alsanani A, Daoud A, Masoudi M, Poznaski N. 2020. Chapter 2: Volume Disorders: Assessment and Management; Fluid and Diuretics.
Ahlim Alsanani, Sheena Pramod. 2019. Hypocupremia: Cause or Effect of Nephrotic Syndrome?