Adam H. Schindzielorz, MD
Adam H. Schindzielorz, MD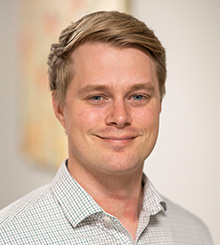 Adam H. Schindzielorz, MD
Assistant Professor
Departments
Clinical Interests
Privileges
Education & Training
Medical School: Marshall University Joan C. Edwards School of Medicine (Huntington, W.Va.)
Residency: Marshall University Joan C. Edwards School of Medicine - Psychiatry & Behavioral Medicine (Huntington, W.Va.)
Certification
Certified: American Board of Psychiatry and Neurology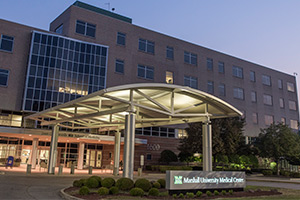 Marshall Family Medicine
An outpatient department of Cabell Huntington Hospital
Marshall University Medical Center
1600 Medical Center Drive
1st Floor
Huntington, WV 25701
Phone: 304-691-1100
Toll-Free Phone: 877-691-1600

---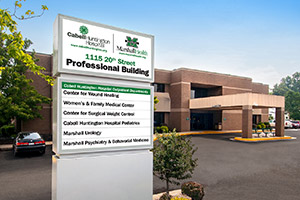 Marshall Psychiatry
An outpatient department of Cabell Huntington Hospital
20th Street Professional Building
1115 20th Street, Suite 205
Huntington, WV 25703
Phone: 304-691-1500

---
Adam Schindzielorz, Kristina Bryant-Melvin, Kelly Melvin, Suzanne Holroyd. 2018. The use of memantine in autism spectrum disorder 2018 Jan/Feb; 114:44-47
Schindzielorz A, Bryant-Melvin K, Melvin KE, Holroyd S. 2018. The use of memantine in autism spectrum disorder - A case report 2018 Jan/Feb; 114: 44-47.
Kamal Patel, Adam Schindzielorz, Suzanne Holroyd. 2017. Case Report of shared psychotic disorder or "Folie a Deux' in two geriatric sisters.
Adam Schindzielorz, Scott Murphy, Suzanne Holroyd. 2017. Musical hallucinations treated with atypical antipsychotics ion a geriatric population West Virginia Medical Journal OA. 2017 Nov 6.
McCoy, Marjorie; Schindzielorz, Adam; Holroyd, Suzanne. . Treatment of Tardive Dyskinesia with High Dose Vitamin B6 Associated with Depression and Nonresponse, and Failure of Valbenazine to Treat TD Long-term
McCoy, Marjorie; Schindzielorz, Adam; Holroyd, Suzanne. . Treatment of Tardive Dyskinesia with High Dose Vitamin B6 Associated with Depression and Nonresponse, and Failure of Valbenazine to Treat TD Long-term
Cotrill C, Schindzielorz A. . Understanding the Relationship Between Delirium and Catatonia in the Clinical Setting: A Case Report
Sharma D, Schindzielorz Adam. . Management of Refractory Depression and Reversal of ECT-Induced Cognitive Impairment Using Methylphenidate
Schindzielorz A, Edwards H, Melvin K. . Motor Symptoms as a Prodrome to Schizophrenia
Marjie McCoy, Adam Schindzielorz, Suzanne Holroyd. . Treatment of Tardive Dyskinesia with High Dose Vitamin B6 Associated with Depression and Nonresponse, and Failure of Valbenazine to Treat TD Long-term