2020 Huntington Heart Walk (POSTPONED)
Saturday, April 18, 2020, 9:00AM - 12:00PM
Support Team Marshall Cardiology and the 2020 Huntington Heart Walk by walking with us or making a donation to help scientists develop lifesaving breakthroughs. Together, we can make healthier, longer lives possible for everyone. All proceeds benefit the American Heart Association.
9 a.m. - Team Marshall Cardiology will meet in front of the Byrd Clinical Center for a group photo
9:30 a.m. - Pre-walk and warm-up activities begin at Ritter Park
10 a.m. - Heart Walk begins
T-Shirts
A free t-shirt will be given to every Marshall Health/SOM employee who registers and walks on April 18. T-shirts are available for sale ($11 per shirt) for Marshall Health/SOM family members and friends. T-shirt money is due by April 3. Contact Stacy Marchese at marchese5@marshall.edu to order.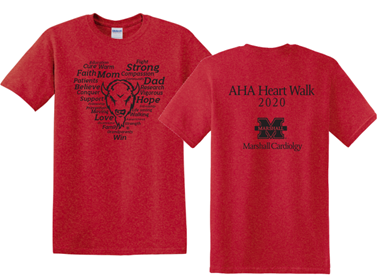 Tool Set Raffle
Support Team Marshall Cardiology and the American Heart Association with this raffle drawing for a Kobalt 227-piece Standard and Metric Polished Chrome Mechanics Tool Set ($199 value). Drawing is April 3. 
Tickets: $5 each. Contact Stacy Marchese or Cheryl Nugen to purchase tickets.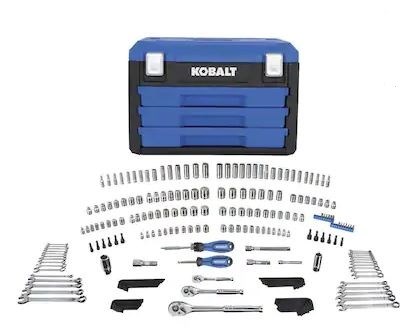 Location
Ritter Park
13th Avenue
Huntington, WV 25701
---
Contact Information
Stacy Marchese
304-691-8541
marchese5@marshall.edu
---
Price Information
---