Get the latest news from Marshall Health.
The Marshall Health newsroom offers the latest news articles and news releases from Marshall Health. If you are a journalist, the Marshall Health External Affairs team can help you find the best sources for your stories about health and wellness issues in West Virginia and the tri-state region.
---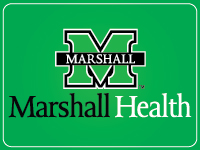 2/1/2019
Bruce Chertow Diabetes Center will host a yearlong series for prediabetics.
---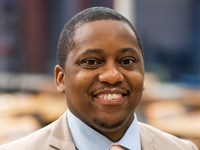 1/30/2019
Terick E. Thomas has been named director of Marshall Health's new Creating Opportunity for Recovery Employment (CORE) program.
---
Media Relations Contact
Michele McKnight, Community & Media Relations Coordinator
304-691-1713
mcknigh4@marshall.edu
---
Sign Up for Healthy Herd Updates

Sign up for Marshall Health's official blog. This digital resource is full of stories, recipes, health and wellness information to help you on your wellness journey. 
---
News Release Archives