HerdMD Newsletter for Referring Providers
This quarterly newsletter provides service line updates for referring providers. It includes information on new programs and services, research initiatives, new specialists and more. 
In the current issue:
New cardiology clinics for heart failure, pulmonary hypertension, chest pain & prevention
Telemedicine for high-risk pregnancy care
Expanded lab services at Marshall Health-Teays Valley
Clinical trials enrolling at Marshall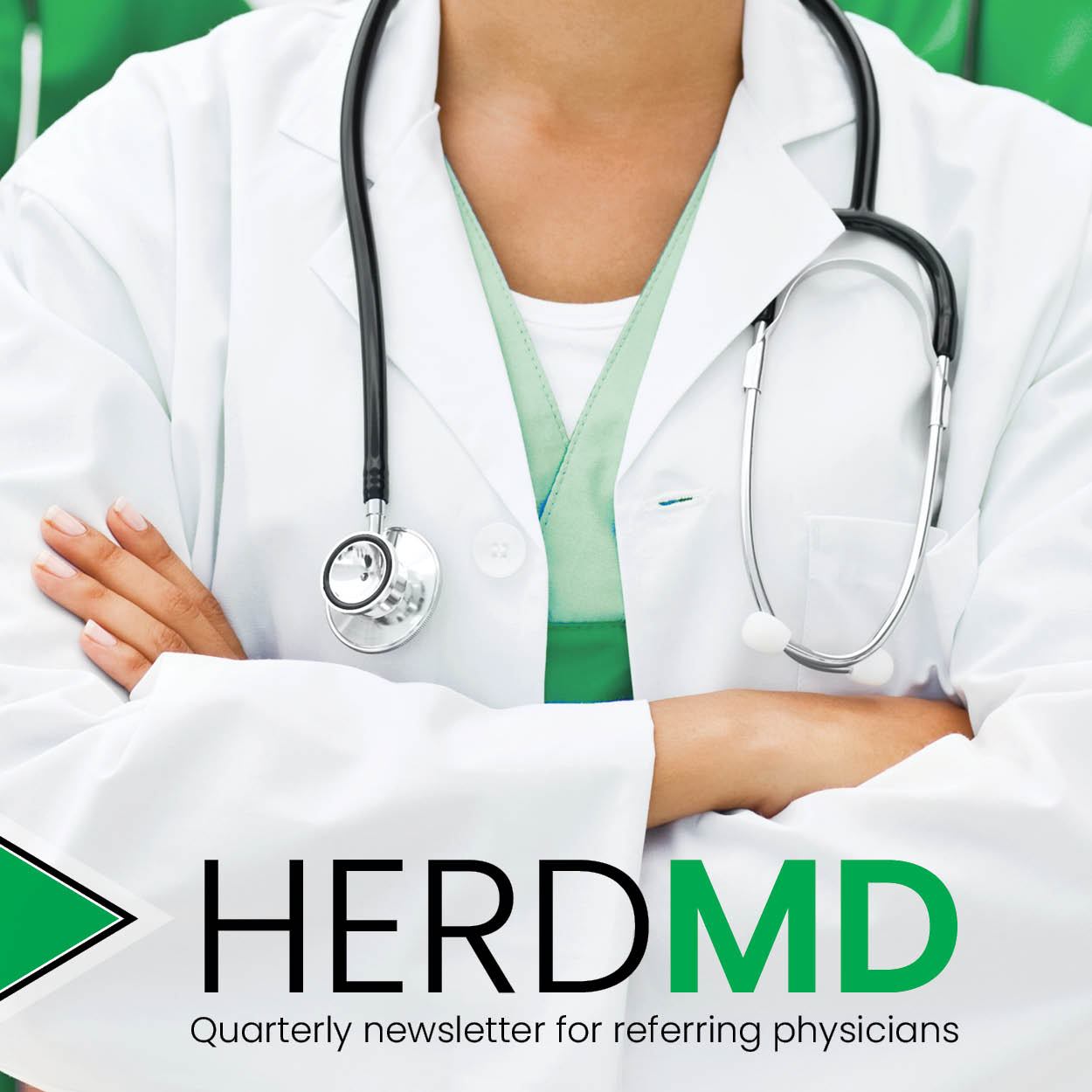 ---
Subscribe to HerdMD newsletter
Complete the form below to receive our HerdMD referring provider newsletter via email.