HerdMD Newsletter for Referring Providers
This quarterly newsletter provides service line updates for referring providers. It includes information on new programs and services, research initiatives, new specialists and more. 
In the current issue:
First Center for Comprehensive Multiple Sclerosis Care in WV
Mohs surgery now available
Expansion of pediatric specialty care
3D bunion correction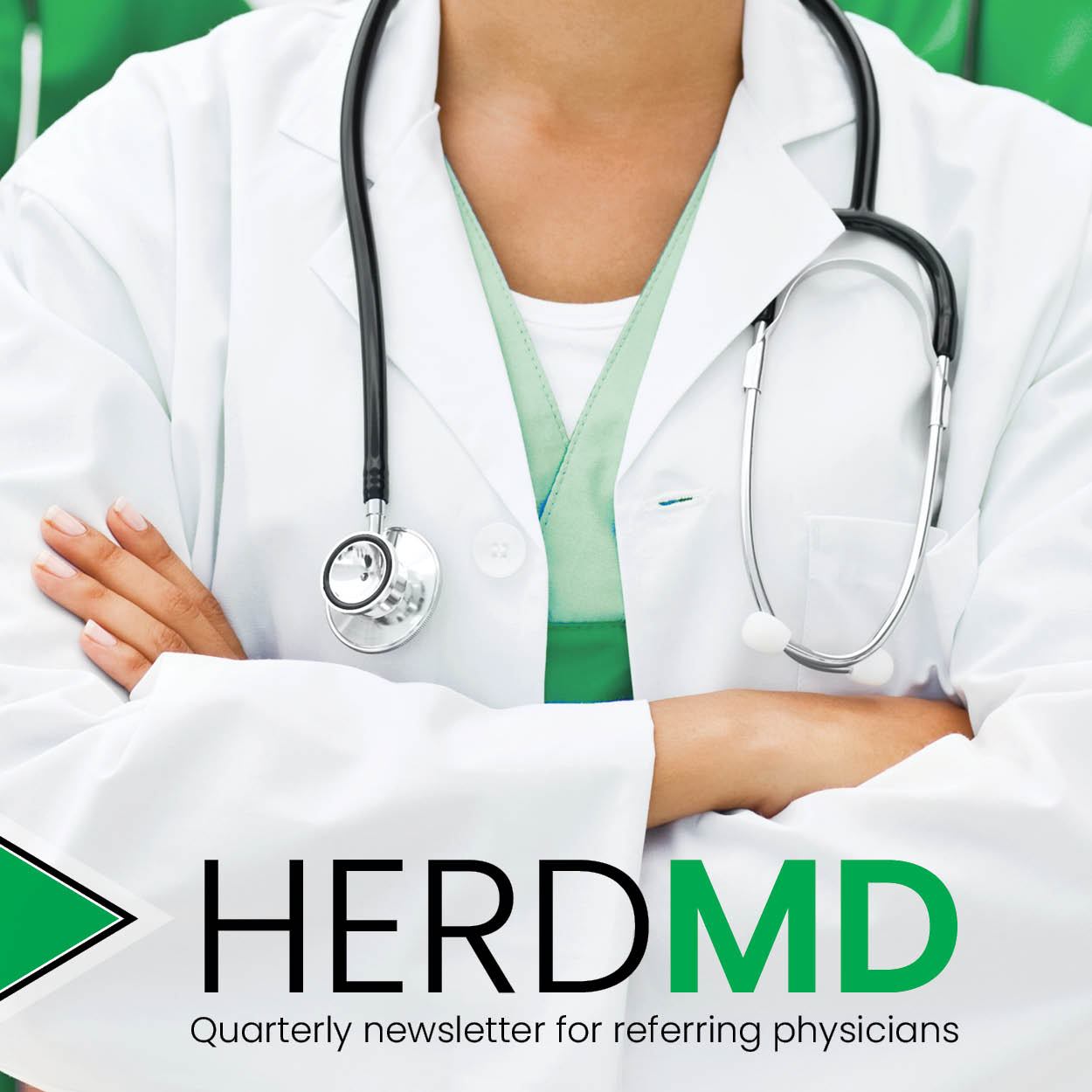 ---
Subscribe Now
Complete the form below to receive our HerdMD referring provider newsletter via email.
PHYSICIAN REFERRAL LINE
Call 304-691-5333
Your physician connection to Marshall Health's 260+ specialists close to home.