Leadership/Administrative Team
Leadership/Administrative Team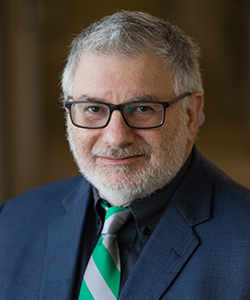 Joseph I. Shapiro, MD
Vice President & Dean, Joan C. Edwards School of Medicine
Dr. Shapiro was appointed dean of the Joan C. Edwards School of Medicine in 2012. A board-certified nephrologist with more than 30 years of clinical, teaching and research experience, Dr. Shapiro is committed to improving the health of West Virginians through medical education, patient care and clinical and basic science research. Dr. Shapiro also serves as chairman of the Marshall Health board of directors.
A native of Newark, New Jersey, Dr. Shapiro received his medical degree from the University of Medicine and Dentistry of New Jersey, completed his internal medicine residency at Georgetown University and trained as a fellow in renal diseases at the University of Colorado. Previously, he served as associate dean for business development and chair of the department of medicine at the University of Toledo College of Medicine in Toledo, Ohio.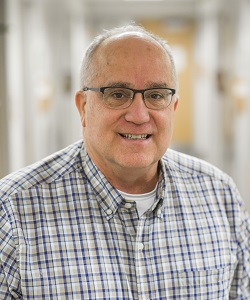 Joseph E. Evans, MD, FAAP
Chief Medical Officer, Marshall Health
Vice Dean of Clinical Affairs, Joan C. Edwards School of Medicine
Dr. Evans is a 1982 graduate of the Joan C. Edwards School of Medicine, followed by a pediatrics residency at Columbus Children's Hospital in Columbus, Ohio. Dr. Evans returned to Huntington to practice pediatrics in 1986 and joined the faculty of the School of Medicine in 1989. Since that time, he has led the Department of Pediatrics in various capacities, most notably serving as chair from 2011 to 2020. During his nine-year tenure as chair, Dr. Evans led tremendous growth in the clinical, scholarly activity and residency training arms of the department, bringing new pediatric specialties to the region and advocating for immunizations. He has a special interest in quality improvement and patient safety.
As chief medical officer, Dr. Evans oversees the clinical leadership of Marshall Health as well as patient safety and quality initiatives across the organization. He also serves as vice dean of clinical affairs at the Joan C. Edwards School of Medicine. Dr. Evans continues to see patients with Marshall Pediatrics.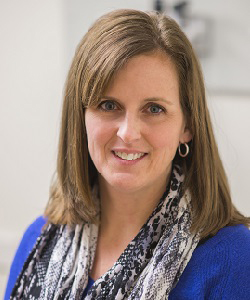 Shannon L. Browning, RPh, MD
Chief Medical Information Officer, Marshall Health
In January 2021, Dr. Browning became the first chief medical information officer (CMIO) for Marshall Health. This specialized role assists physicians in Marshall Health's outpatient clinics in response to the emphasis on telemedicine and a combined electronic health record with Mountain Health Network. In her role as CMIO, Dr. Browning actively supports physician engagement and alignment in the effective use of clinical information technology resources. This includes providing guidance for the design of systems, clinical content and workflow and operational processes with the goal of improving patient care and delivery of care.
Dr. Browning is double-board certified in internal medicine and pediatrics and is also trained as a registered pharmacist. After being a practicing pharmacist for 5 years, she decided to change her career path and entered medical school. She graduated from the Joan C. Edwards School of Medicine in 2004, where she also completed her internal medicine-pediatrics residency and joined the faculty in 2008. During her time at Marshall, she has engaged in the education of young physicians and other health care professionals, such as pharmacists and nurse practitioners. In addition to patient care and education, she focused on clinical operations of the department of internal medicine.  With that experience, she was able to be part of the process of adapting patient care and workflow to the everchanging environment of electronic medical records. Her experiences in the department of internal medicine and her commitment to the Marshall family and the Huntington area, prepared her for her role as CMIO.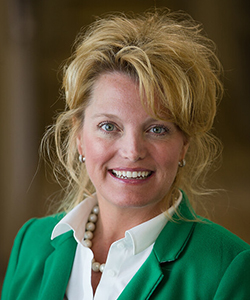 Beth L. Hammers, MBA
Chief Executive Officer, Marshall Health
Ms. Hammers has nearly 30 years of experience with Marshall Health, having held numerous positions from graduate student to director of compliance & risk management and chief operating officer. She is a two-time Marshall University graduate having completed both her bachelor's degree in business and a master's degree in business administration. As chief executive officer, Ms. Hammers serves as the chief administrative officer for both the School of Medicine and Marshall Health.
An active member of the Huntington community, Ms. Hammers serves on numerous boards and committees. She is president of the Cabell Huntington Hospital and Mountain Health Network boards of directors and president of the PROACT Board of Directors. She also serves on the boards of Team for West Virginia Children and Marshall University Research Corporation.
Ms. Hammers is a recipient of the 2016 Changing the Conversation award sponsored by the Charleston-Institute Alumnae Chapter of Delta Sigma Theta Sorority Inc. for her work in social action. She is also a 2003 alumna of Leadership West Virginia.  In 2019, she served as a mentor for the inaugural class of John Marshall Leadership Fellows at Marshall University and was named a West Virginia Wonder Woman by WV Living magazine.
She is married to Sean "Corky" Hammers, prosecuting attorney for Cabell County, and is the mother of two children.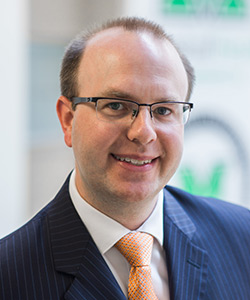 Nathan C. Ward, Esq.
Chief Operating Officer, Marshall Health
As chief operating officer, Mr. Ward manages daily operations of Marshall Health and the School of Medicine, including all facilities, clinic operations, human resources, purchasing and related operational functions. He graduated with a Bachelor's of Business Administration from Marshall University and earned his Juris Doctor from the University of Toledo. Prior to his role as COO, Ward served as department administrator for pediatrics at Marshall Health since 2014. He also worked as an associate attorney with Jenkins Fenstermaker, PLLC, in Huntington, where he practiced commercial and corporate litigation.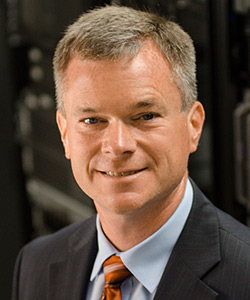 Michael J. McCarthy, MA
Chief Information Officer, Marshall Health
Mr. McCarthy serves as the CIO for both the Joan C. Edwards School of Medicine and Marshall Health. In this role, he coordinates all information technology support, including network and communications support systems and hardware and software applications support. Mr. McCarthy has devoted more than 20 years to his career at Marshall University, from which he earned both his bachelor's and master's degrees. Mr. McCarthy is a frequent presenter at conference and workshops, working to educate and share best practices in health care information systems.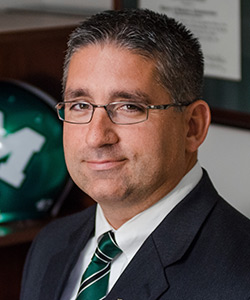 J. Matthew Straub, MBA, CPA
Chief Financial Officer, Marshall Health
Mr. Straub holds two degrees from Marshall University—a bachelor's in business administration and a master's in business administration—and is a certified public accountant. With more than 20 years of accounting experience and 16 years in health care administration, Mr. Straub leads the financial accounting, patient accounting, reporting, budgeting and all associated activities for both the Joan C. Edwards School of Medicine and Marshall Health.