Community Projects & Partnerships
Community Projects & Partnerships
Helping the communities we serve both inside and outside the clinic walls is an important part of being an academic health system. The physicians and staff at Marshall Health and the Marshall University Joan C. Edwards School of Medicine take a vested interest in making our communities a better place to live, work and play while ensuring access to quality health care. Here are just a few of the community projects we're proud to be part of.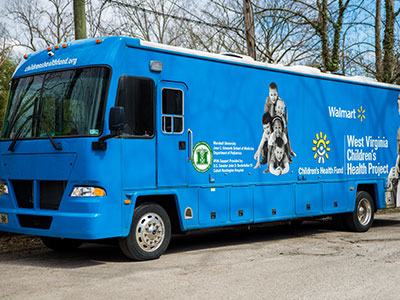 West Virginia Children's Health Project
Contact:  Isabel Pino, MD
West Virginia Children's Health Project (WVCHP) was founded in 1992 to expand access to quality primary and specialty health care for children in rural areas of West Virginia. Its mission is to educate children, parents, schools and community members in preventive health care and healthy lifestyles. WVCHP serves rural, permanently housed Appalachian families with a mobile medical unit that travels to eight elementary schools, one middle school and one high school to provide sick visits, sports physicals, mental health counseling, screening tests and referral management.

---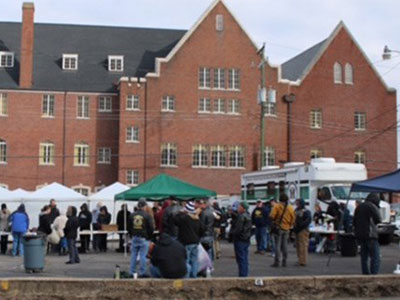 Marshall Medical Outreach
Physician Contact: Chuck Clements, MD
In partnership with the Marshall University Joan C. Edwards School of Medicine and Marshall University School of Pharmacy, Marshall Health physicians and staff help run the student-led free mobile health clinic that takes place one Saturday per month at 9 a.m. in the parking lot of Trinity Episcopal Church, 520 11th Street, Huntington, to provide medical care for the homeless and at risk for homelessness in our city. 
---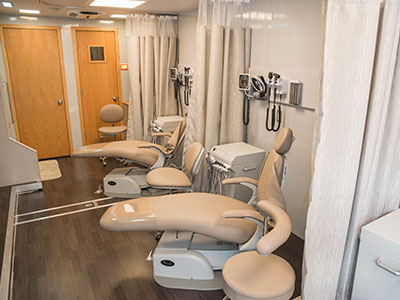 Mobile Dental Unit
Physician Contact: Raj K. Khanna, MD, DMD
Our dentists and staff partner with West Virginia Health Right to bring a mobile dental unit to residents of McDowell, Logan, Boone, Clay, Roane and Harrison counties. The project, launched in 2017, brings the mobile unit, which is equipped with three dental chairs and an x-ray machine, to each site twice a month. It serves uninsured and Medicaid-insured patients at no charge to them. 
---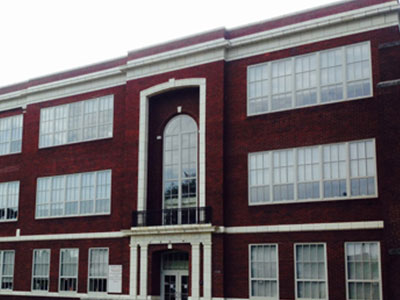 REQUEST AN EXPERT
As an academic health system, we take our role in educating the public about health and wellness and meeting community health needs seriously. To request a speaker, health screening or other outreach for your event, please contact:
info@marshallhealth.org
304-691-1713