Community Engagement & Sponsorships
Community Engagement & Sponsorships
We consider it a privilege to bring health and healing to the communities we serve. Consistent with our mission to build a healthier tomorrow, the Marshall Health family is also committed to making a difference in our communities through partnerships, sponsorships, contributions and volunteerism. 
In addition, you'll find Marshall Health physicians and employees volunteering with local organizations and championing causes beyond medicine. We want to positively impact our communities for generations to come.
---
Sponsorships
Marshall Health is dedicated to building a healthier tomorrow. Part of that mission means giving back to the communities in which we live, play and care for patients. Therefore, we are committed to partnering with programs and organizations that help Marshall Health advance its mission.
We appreciate the numerous sponsorship requests we receive every year. Please be advised, however, that we are unable to fulfill every request, even if the organization meets all of the criteria below.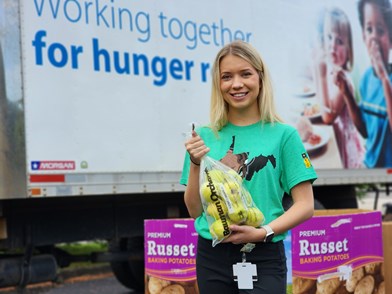 SPONSORSHIP APPLICATION
Request support from Marshall Health for your program or event using our online Sponsorship Request Form. Please carefully review the guidelines before applying. 
---
contact us
Please direct sponsorship questions to the Sponsorship Committee:
sponsorships@marshallhealth.org
304-691-1713